Karvy Workshop on Financial Market
Symbiosis Institute of Business Management has successfully conducted the workshop on the financial market in collaboration with the Karvy Finance Ltd on 6th and 7th January 2017.
Mr. Arun Kumar, Manager, Derivative research and Mr. Arvind, Sr. Manager, Equity Research have conducted the workshop to sharpen out the practical understanding of the financial market.
These topics have been exhaustively discussed.
Financial Markets
Equity
Industry and Economics Analysis
Corporate valuation
Derivatives`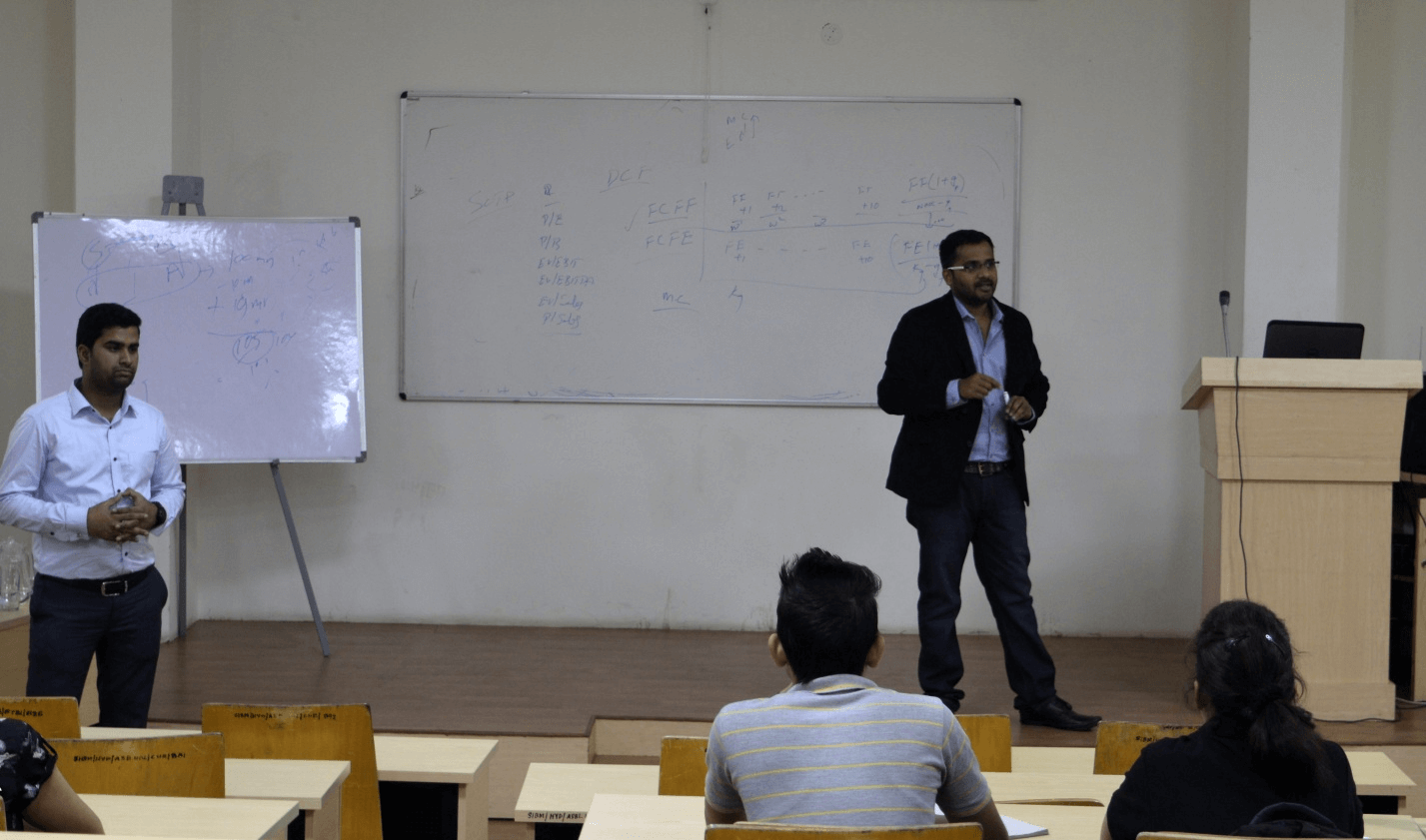 Mr. Arun Kumar and Mr. Arving delivering session to the Students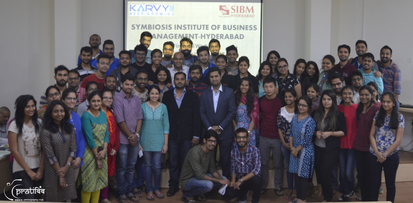 Mr. Arun Kumar discussed about how actually financial system works and intermediaries involved in the financial system. He further discussed about Depositories, Bourses, Brokers and Investors. He emphasised on BEING A LONG TERM INVESTOR TO MAXIMIZE THE WEALTH. In addition, He discussed about the systematic risk and how can we manage them using Derivatives (Put and Call options).
Mr. Arvind, vividly covered the Equity Research and gave insights on valuation methods such as DCF, Relative Valuation which are generally practiced by the industry experts. On the request he also demonstrated and shared some of his personally created Financial Models and rationale behind that. He simplified the annual reports and delivered session on effective Ratio Analysis.
Live scenarios were used as examples in the classroom session to enrich students to gain insights on various financial products. The students were given access to E-Learning modules. Upon successful completion of a test at the end of the 2 day workshop, students were awarded a certificate. At the end of the workshop, the students were also assisted to open a Demat Account to help them trade and invest in the stock markets.