Entrevision

This Saturday morning was a bit unlike than that of a usual weekend. The students of both batches of MBA were all prepared to participate in an event hosted by the SCEI Hyderabad Chapter. Entrevision, a one day event hosted by SIBM-H saw Eminent Speakers in the domain of entrepreneurship. One of the major objective of Entrevision was to sensitize and motivate the student community to the world of business and make them aware about the journey of entrepreneurs.
Speaking on the occasion, Dr. Ravi Kumar Jain, Director SIBM Hyderabad, outlined the contributions of entrepreneurs in shaping the present business scenario in the country. He encouraged the students to come up with innovative ideas that can be turned out to be a good entrepreneurship venture.
The first speaker for the day, Mr. Sumit Agarwal, CEO, Soberbio Consulting, sharing his journey as an entrepreneur stressed the need for understanding various growth strategies for a company. Laying emphasis on doing and applying research in the company, Mr. Agarwal said innovation is the key to success.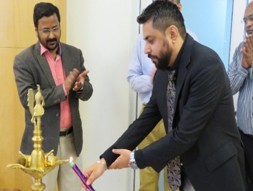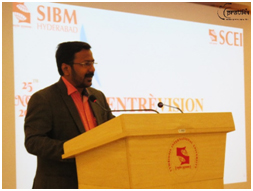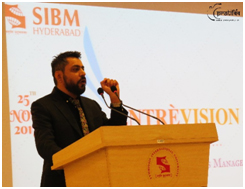 Mr. Parag Hardikar from Switch Design and Branding, narrated his voyage as an entrepreneur. Highlighting how he overcame difficulties and still managed to expand his business, Mr. Hardikar made the students understand when and how to identify opportunities and how to react accordingly.
'Believe in your idea, nurture it and see it grow', said, Mr. Sridhar Ramella, Founder and CEO of V-HR Designers Pvt.Ltd, urging the students to take up an idea and start working on it.
The last speaker of the day was the most awaited, and the youngest entrepreneur who filled the hall with enthusiasm and a new energy that he brought along. Mr. Udbhav -- -- enlightened the students on the emerging concept of Design Thinking. The session concluded with a Q&A and conversations.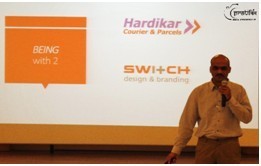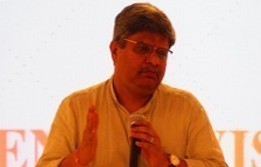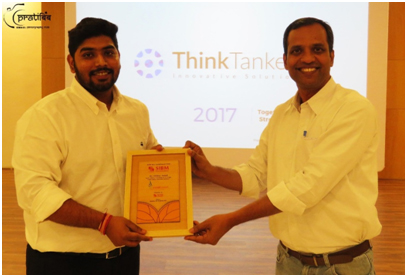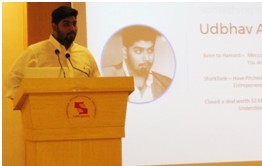 Indeed, it was an exciting day and we realized how "Entrepreneurship is nothing but moving from failure to failure with no loss of enthusiasm".