Session on "Global Employability" by Mr. Sonit Singh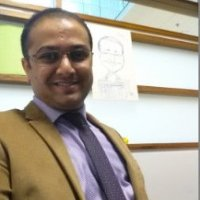 Mr. Sonit Singh, Head of Talent Acquisition for SLK America addressed the students of Symbiosis Institute of Business Management- Hyderabad on 21.11.2016. He focussed on the topic of "Global Employability" throughout the session.
His session was intended at bringing students closer to reality when it comes to being Globally Employable.
He stressed about the importance of continual learning and evolution that not just human beings but even machines and technology have to do. Through his experience in working with MNCs across different countries Sonit gave the students some idea about working in diverse groups, handling expectations and respecting people from different ethnic and cultural backgrounds.
He introduced the students to 'Fungibility' in the corporate world and shared major points that any employer would like to spot in a potential employee. He gave us a reality check by acquainting us with the corporate world fancies and expectations. In one such instance, through a personal example he quoted that every top level manager/official of a company or enterprise always likes to know who are its best employees who are always ready to take up a challenging assignment to benefit the organization.
In his parting tips that he shared amongst the students he told the students
To be Active Listeners
To never forget your Roots
To be Future Ready
To be Agile and
Always think about the Bigger Picture!