Independence Day Celebrations @ Symbiosis International University, Hyderabad Campus
The seventieth Independence Day celebrations at Symbiosis International University, Hyderabad campus were celebrated with lot of enthusiasm and fervor.The entire academic block was decked up with ricolours for the event. The periphery of the flag post was decorated with festoons, flowers and the tricolor drapes that dropped down from the academic building flowing to the breeze gave a magnificent look to the academic block and its surroundings.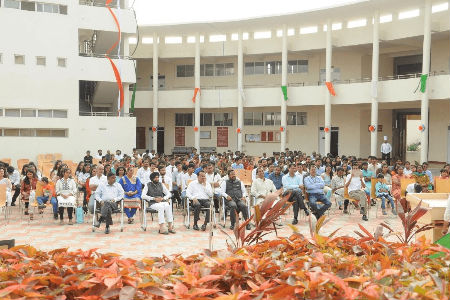 Students, Faculty and Staff of SIBM-H, SLS-H participating in the event
The students, faculty and staff of Symbiosis Institute of Business Management and Symbiosis Law School alongside the support staff of the campus assembled in the academic block for the celebrations at 8.00 am.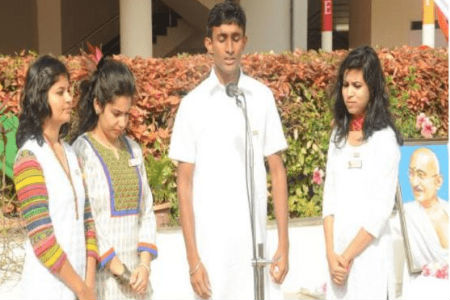 Students singing Patriotic Song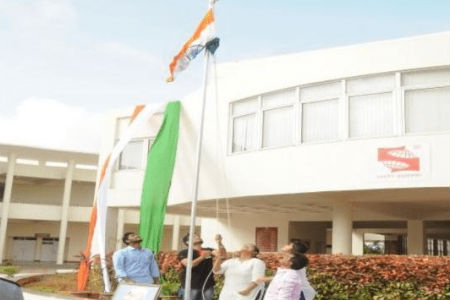 Student toppers unfurl the flag
The event started with the patriotic song sung by the students of SIBM Hyderabad in chorus. After paying respects to the father of the nation, Mahatma Gandhi and the martyrs, the Directors of SIBM and SLS invited the toppers of the respective institutes to come forward and unfurl the flag, which was a novel way to celebrate the auspicious day, with the student managers and student lawyer doing honours. The unfurling of the flag was followed by the national anthem.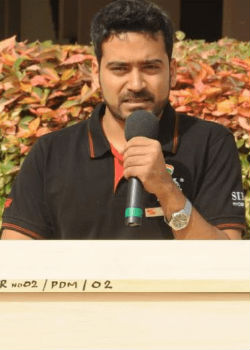 Rupesh Jha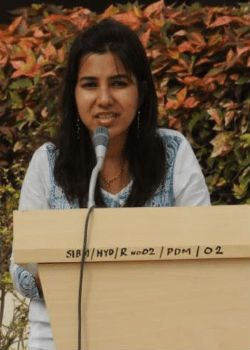 Deberpita Das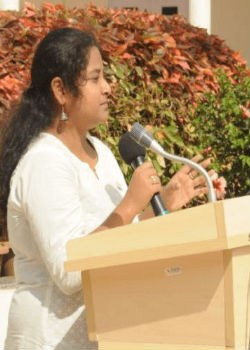 Namrata Chakrobarthy
Mr. Rupesh Jha and Ms. Deberpita Das the toppers of the class 2015-17 at SIBM-H and Ms. Namrata Chakrobarty the topper from SLS- H class of 2014-19,were invited on the dais to share the significance of Independence Day with the gathering. The students opined that Mahatma Gandhi's dream of developing the rural India has to be taken in true sense, which will translate into opportunities for everyone and bring in an overall development of the nation. Ms. Deberpita mentioned that India is being revered for its broad thinking, women empowerment and the pace with which the nation is making big strides in overall growth.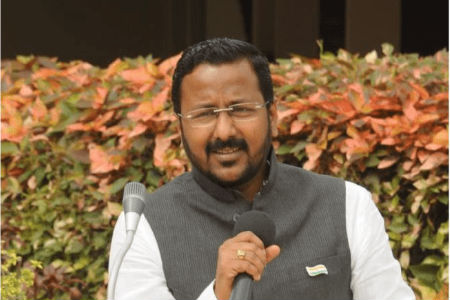 Dr. Ravi Kumar Jain, Director, SIBM-H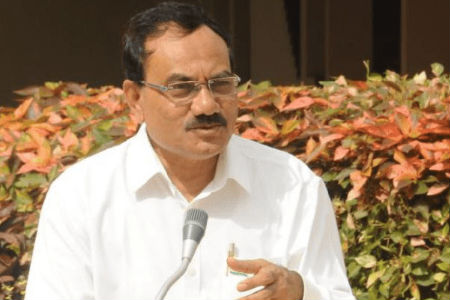 Dr. M.I. Baig, Director SLS-H
Dr. Ravi Kumar Jain, Director SIBM, Hyderabad emphasized the need for every Indian to take part in the Independence Day celebrations and put the nation ahead of individual priorities. Every Indian ought to come together and celebrate this auspicious day to reinforce the spirit of Independence. Dr. M.I.Baig, Director,SLS, Hyderabad reminded the gathering on the strength we can draw from the young and intellectual population of India, to make it to the top of the world economy.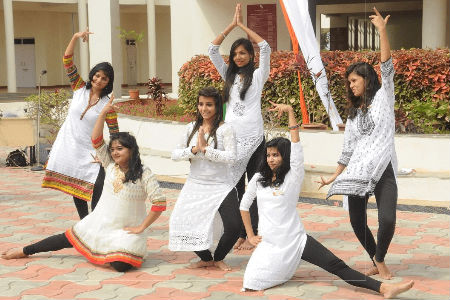 SIBM Hyderabad students performing cultural activities
The event was concluded with enthralling song and dance performances by the students of SIBM Hyderabad.
Jai Hind !!