Working Capital Management
CA Neelesh V Vithlani
Date : Oct 04, 2019
A guest lecture was conducted by CA Neelesh V Vithlani on October 04, 2019 on "Working Capital Management". Proper management of working capital is essential to a company's fundamental financial health and operational success as a business. A hallmark of good business management is the ability to utilize working capital management to maintain a solid balance between growth, profitability and liquidity. That is why it is important to understand how to manage this working capital.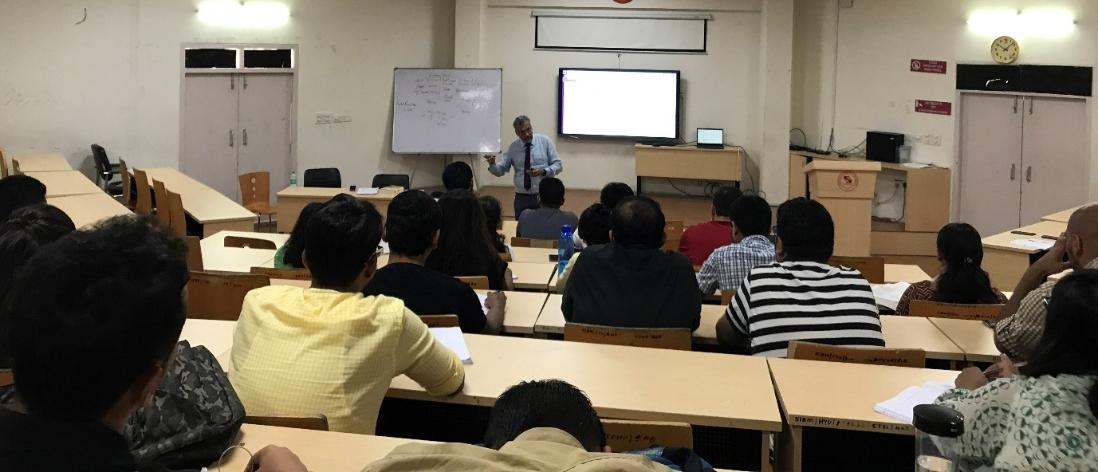 CA Neelesh V Vithlani addressing to our SIBM-Hyd students
The session was very interactive where CA Neelesh V Vithlani gave practical examples and asked for the student's inputs. The goal of working capital management is to maximize operational efficiency. By learning how to calculate the inventory management, debt management, and payback period, company can improve its earnings and profitability. The students learnt about the financial and legal troubles a company could face if working capital was not properly managed.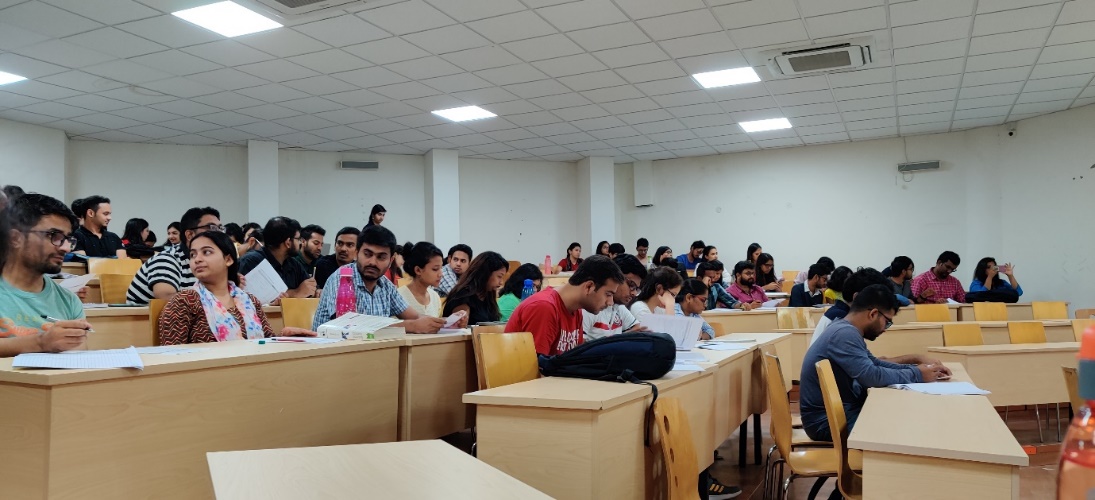 The students analysed an actual balance sheet and profit and loss statement of a company in class. It gave them an insight into what they should look for in a financial statement when managing inventories, cash, accounts payable and accounts receivable. Lastly, the students learnt how to analyse key performance ratios, such as the working capital ratio, the inventory turnover ratio and the collection ratio, to help identify areas that require focus in order to maintain liquidity and profitability.