SPANCO – Selling Process in B2B Markets
Mr. Ajit Jain
Date : Sep 09, 2019
SIBM – H is always in pursuit to offer practitioner's perspective to the students. In this regard, institute has invited Mr. Ajit Jain, Platform Director – HR – APAC & MEA, Signode India to share insights on selling process in B2B Markets.
The session offered students perspectives on practical functioning and nature of competition in B2B markets. Mr Ajit Jain highlighted importance of understanding Features – Advantages – Benefit (FAB trilogy) for any person involved in selling.
Mr Ajit Jain briefed the class about SPANCO model i.e. Suspect, Prospect, Approach, Negotiation, Close, Order.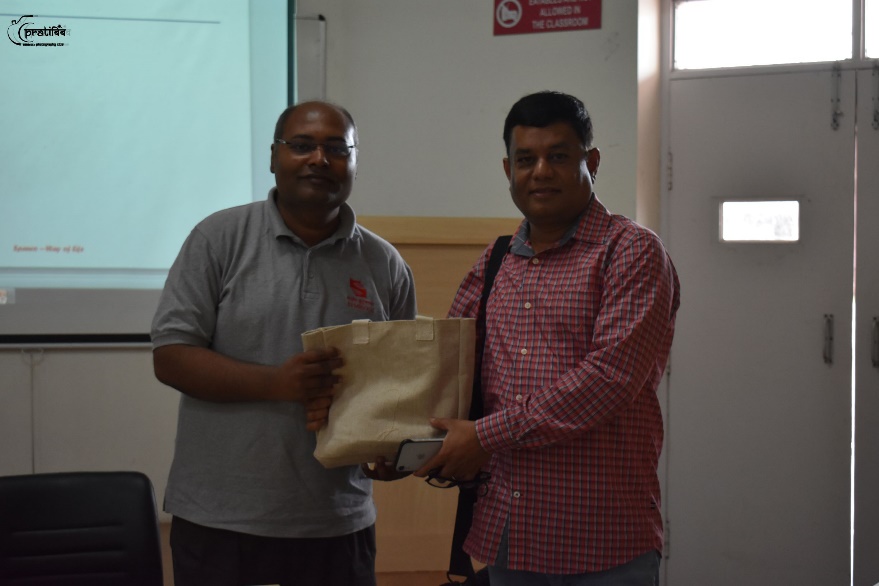 Dr. Ramkrishna Dikkatwar felicitating to the guest Mr. Ajit Jain
Suspect:- A suspect is the person who will spend for a certain amount of time in the sales conversation or sales process without any intention to buy the products.
Prospect:- A prospect is an organization or potential client who resembles to the sellers ideal customer profile but has not yet expressed interest in their products or services. Sales prospecting is the process to reach out to a potential customer.
Approach:- In the approach stage, sales person makes first contact with the client though face to face meeting or through technologies such as telephone, skype, email, etc., There are three common approach tactics.
Premium approach:- Presenting your potential client with a gift at the beginning of your interaction
Question approach:- Asking a question to get the prospect interested
Product approach:- Giving the prospect a sample or a free trial to review and evaluate your service
Negotiation:- It is a two-way process where the considerations and budgets are put on table for a fair understanding.
Close:- At closing stage, sales person get the decision from the client to move forward depending on business proposal and previous negotiations.
Order:- Order is placed from the client which indicates completion of a cycle.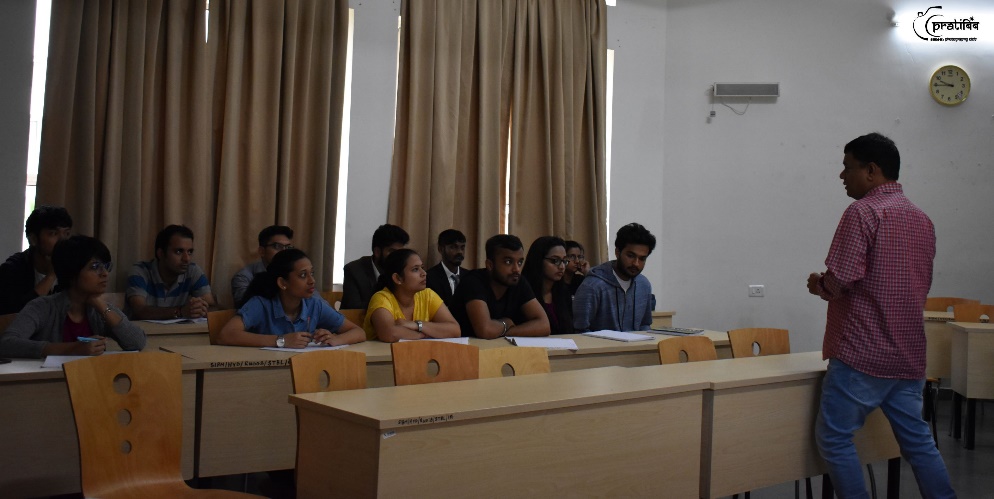 Mr. Ajit Jain addressing the SIBM-Hyd Students
The key learnings for participants through this guest session were:-
Dynamic & competitive nature of business to business markets
Nuances of Selling process in B2B markets
Negotiation tactics in B2B sales.