Financial Statements Through the Eyes of a Practitioner
Mr. Abhishek Gupta
Date : Dec 27, 2019
A guest lecture was conducted by Mr. Abhishek Gupta, Sr. Consultant on December 27, 2019 on Financial Statements Through the Eyes of a Practitioner. Any investment or financing decision is made based on the Financial Statement Analysis. The financial statement analysis in today's world is not just going through financial statement rather it is going through all the financial and non-financial data available at that particular point of time. Considering the complexity and information overload, institute has organized session to offer practitioner's perspective on 'Analysing Financial Statements'.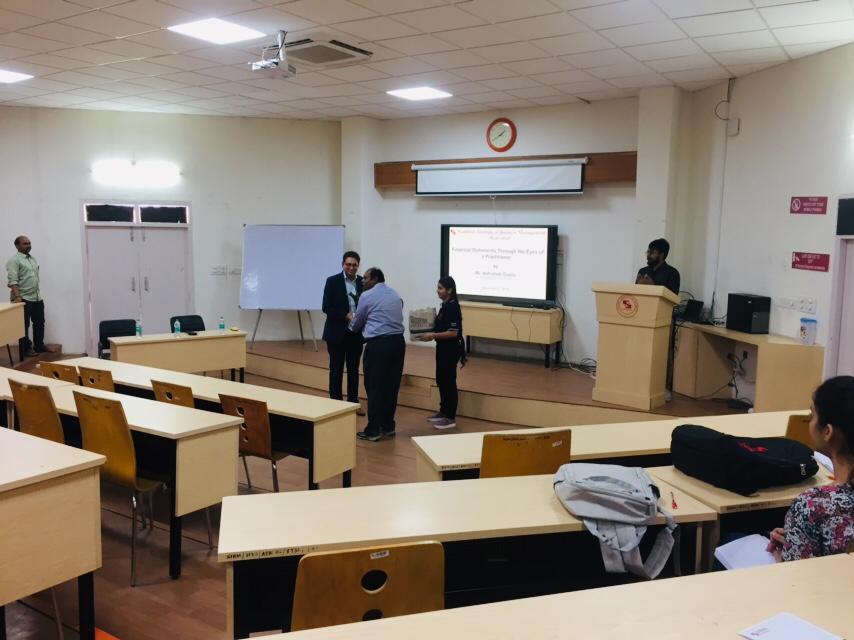 The session with Mr. Abhishek Gupta was very insightful where he explained how business world runs in the field of finance and accounting and the factor leading finance and accounting in today's cut-throat competition.
He majorly covered the some of the areas of Financial Statement Analysis: -
Key stakeholders
Traditional techniques and methods
New age Financial Analysis tools
Human vs Machine
Key consideration in Fianancial Statement Analysis
He brought some light to the concept of Big Data and Data Analytics. The class interacted how technology like automation and artificial intelligence which can further help in Financial Statement Analysis. Similarly, how Super AI, Augmented AI and Robo advisor is making its way for the evolution of techniques of financial statement analysis.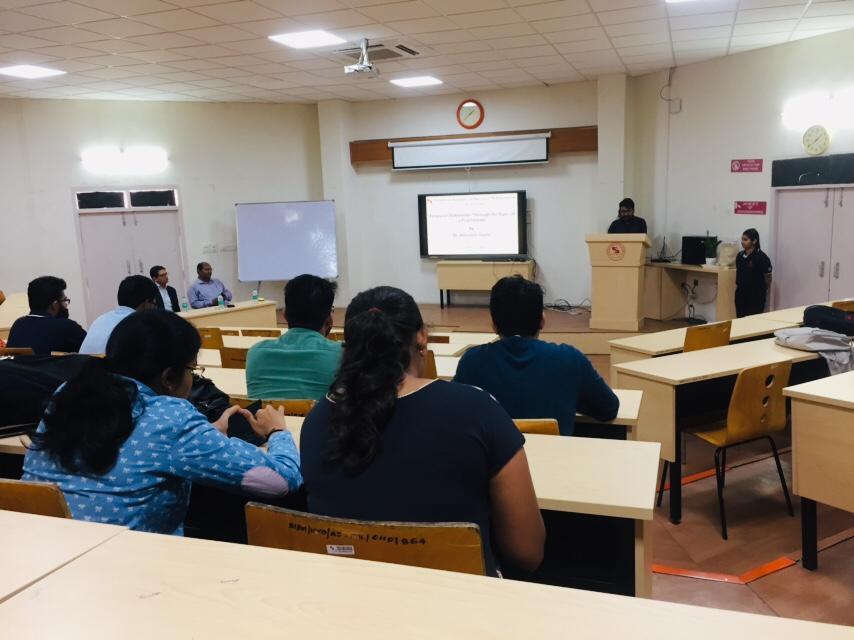 He concluded the session advising the student to work upon their logical, critical and analytical skills for Financial Statement Analysis to face the real world. He also shared information about online certifications on Financial Statement Analysis to enhance their understanding of the accounting information.