Guest Lecture by Dr. Vengalarao Pachava Topic:- Structural Equation Modeling Using 'R'
Dr. Vengalarao Pachava
Date : January 13, 2020
Dr. Vengalarao Pachava, a Data Scientist at ASICS Technologies, Hyderabad having rich experience in handling and exploring information from textual as well as large data using 'R' Studio. He has conducted a guest session on January 13, 2020 for Semester II students from first year, SIBM Hyderabad.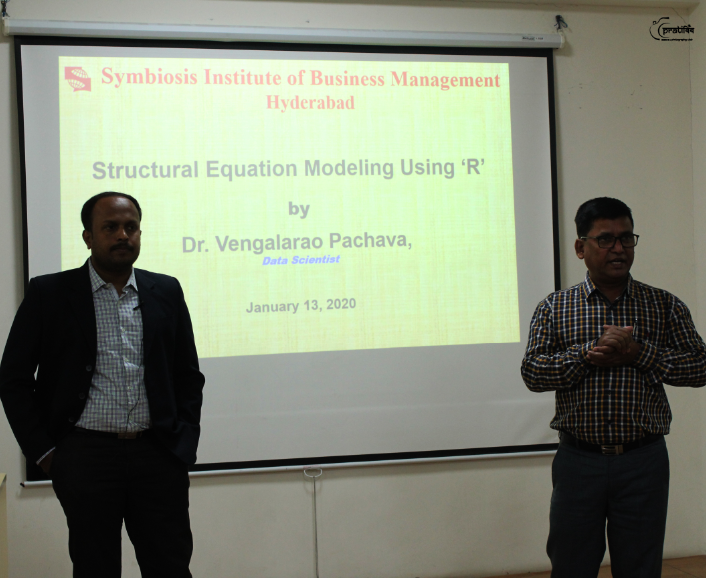 Dr. Vengalarao and Dr. Rajkumar Pillay from left discussing on SEM
Initially, session started with reviewing the basic and advanced statistical techniques, students were enthusiastic and spontaneously responded with right answers. Dr.Vengalarao Pachava expressed his satisfaction the way students responding to his questions in the process of collecting information to connect with SEM concepts. Topics discussed on Structural Equation Modelling are as follows:
Fundamental meaning of SEM

Identification of underlying structures using Factor Analysis

Theory building from Exploratory Factor Analysis

Confirmatory Factor Analysis

Use and process of CFA

Convergent validity

Discriminant validity

Goodness of fit indices and its measures to compare with output from SEM
Students were very enthusiastic engaged with creating a path and SEM analysis. Following is the students participated in the session.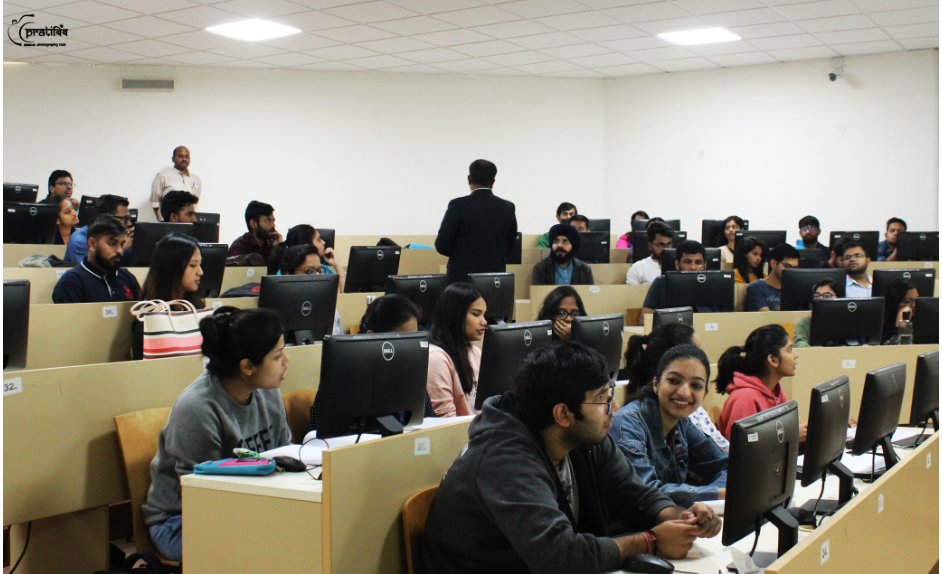 Dr. Vengalarao Pachava addressing the SIBM-Hyd Students