Report on "Choosing Specialization"
Mr. Manmeet Singh Akali
Date : September 18, 2019
In an endeavour to address the dilemma faced by students at the outset of their MBA- journey, i.e., selecting of the specialization, the administration of SIBM- Hyderabad invited trainers from Klarity.in to interact with the batch of 1st year students, answer their queries and provide a clarity of thought so as to make an informed decision. Klarity.in is an organisation that partners with colleges to help young professionals be placement-ready via on-campus training and online mentoring.
The session was hosted by two trainers, Mr. Manmeet Singh Akali and Mr. Gaurav Dewan. Mr. Akali, the founder of Klarity is an alumnus of SIBM-Pune and has worked with Accenture and GlaxoSmithKline. He has been a winner of multiple national level competitions in entrepreneurship and education. Mr. Dewan, also an alumnus of SIBM- Pune is currently working as a financial analyst at J P Morgan.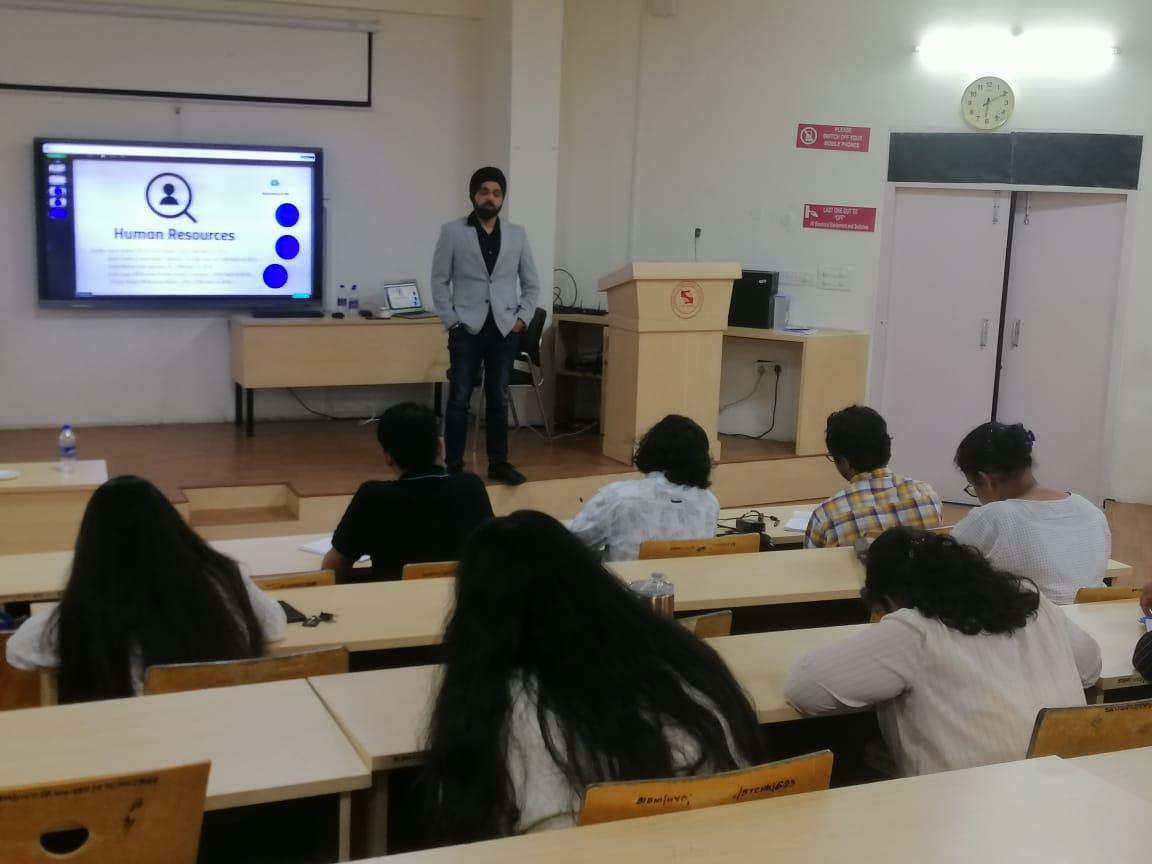 The session started with the trainers asking the students questions regarding their area of interest and sharing real-life examples of students who made it big, owing to a clarity of mindset as to where they want their future-self to be. This was followed by an online psychometric evaluation, wherein students participated to infer a basic idea regarding which quadrant of the MBA specialization- circle will they fit into. The test included a set of questions which analysed different areas of the students' personality, interests and calibre and came out with a result specifying what specialisation, and thereafter job-roles would suit them.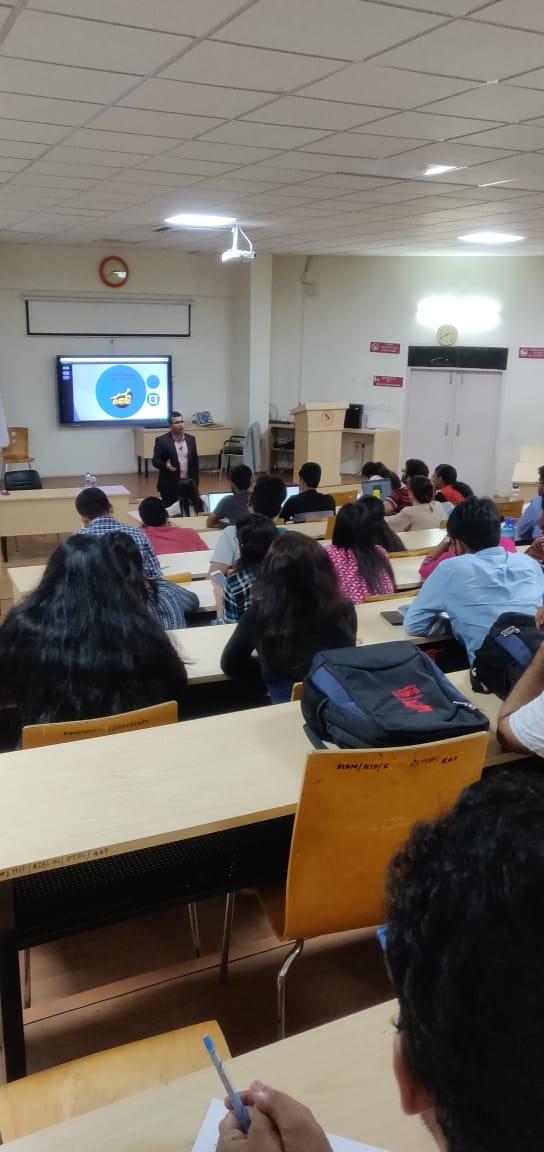 The post-break session comprised of 4 sub-sessions, wherein the trainers addressed the doubts of students concerned with the 4 distinct specialisations, namely, HR, Marketing, Finance and Operations.
The program was very well received by the students. It did justice to its objective of helping out students plan their career ahead and get real-world insights through engagement in workshops that build awareness and aspirations.