Guest Lecture by Mr. Uday Bhate 
Topic:- "Markov Chain"
Mr. Uday Bhate
Date : September 09, 2019
Introduction
The objective of the lecture was to engage all the I semester students in understanding the importance of probability theories, Markov Chain: Stationary and Transition probabilities, steady state probabilities, its applications and simulation Model, random number Generation and Monte-Carlo simulation and its applications.
Faculty Profile:-
Mr. Uday Bhate is the founding partner of nmore, a strategic advisory firm drawing inputs extensively from analytics. Uday holds a Post Graduate Diploma in Management from the Indian Institute of Management, Ahmedabad. He carries out research based assignments, and actively involved in Corporate and academic Training. Over the past fifteen years he has focused on the use of analytics in business and strategy development. Uday spent over thirteen years in industry in Middle and Senior Marketing positions in diverse sectors such as Consumer Goods, Processed Foods, Utilities, and Industrial Goods. Integrating latest and best industry practices into corporate learning has been his forte. He is also a visiting faculty to reputed B-Schools such as IIMs Indore and Raipur, SP Jain, Dubai, Singapore & Mumbai, Symbiosis, Bangalore, Great Lakes, Chennai and Narsee Monjee, Hyderabad among several others.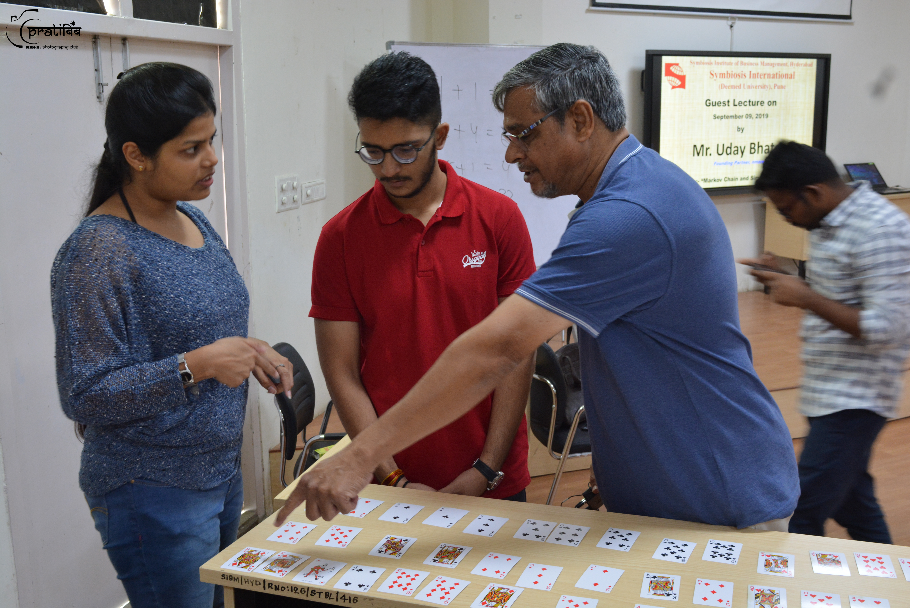 Mr. Uday Bhate conducting an activity with students
Summary of Content Delivered and Methodology of Delivery:-
Students were given the concept of Markov Chain & Monte Carlo simulation with practical examples of its application in finance, marketing, HR and operations. Post introduction of the concepts, students were given various scenarios from each functional areas and were discussed with hands on exercises using excel. One application example from each of the functions (HR, Marketing, Finance & Operations) was demonstrated.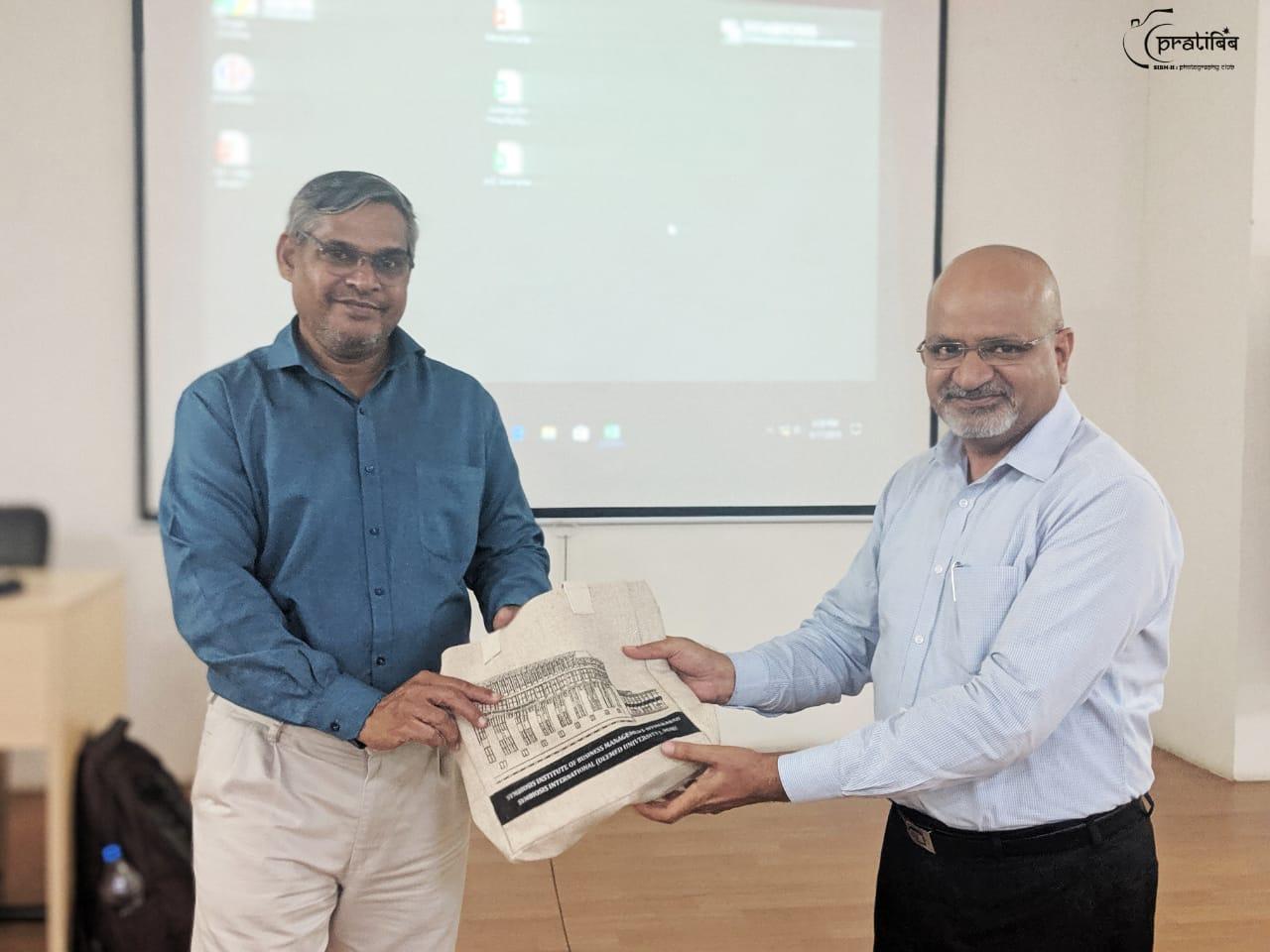 SIBM-Hyd Faculty felicitating the company mentor Mr. Uday Bhate
Conclusion:-
Students have shown great interest in the topics by actively participating in the class activity, computer simulation, and interacting with guest faculty. The session gave the students several insights and helped them in understanding the application of random numbers, steady state and transition state probabilities in the areas of marketing, finance, operations and HR. Students also understood various probability distributions and their applicability in different situations. Everyone participated with enthusiasm and the sessions were worth its time and value adding to students learning.