Guest Lecture by Mr. Uday Shankar Peyyeti
Topic:- SDG Goals (World of Opportunity) - CSR
Mr. Uday Shankar Peyyeti
Date : January 18, 2020
On January 18, 2020, the students of Symbiosis Institute of Business Management, Hyderabad had the privilege of interacting with Mr Uday Shankar Peyyeti of Capgemini who delivered a guest lecture on SDG Goals (World of Opportunity) which is related to the course Corporate Social Responsibility. The Sustainable Development Goals are a collection of 17 global goals designed to be a "blueprint to achieve a better and more sustainable future for all". The Guest Lecture was attended by the students of Batch 2018-20.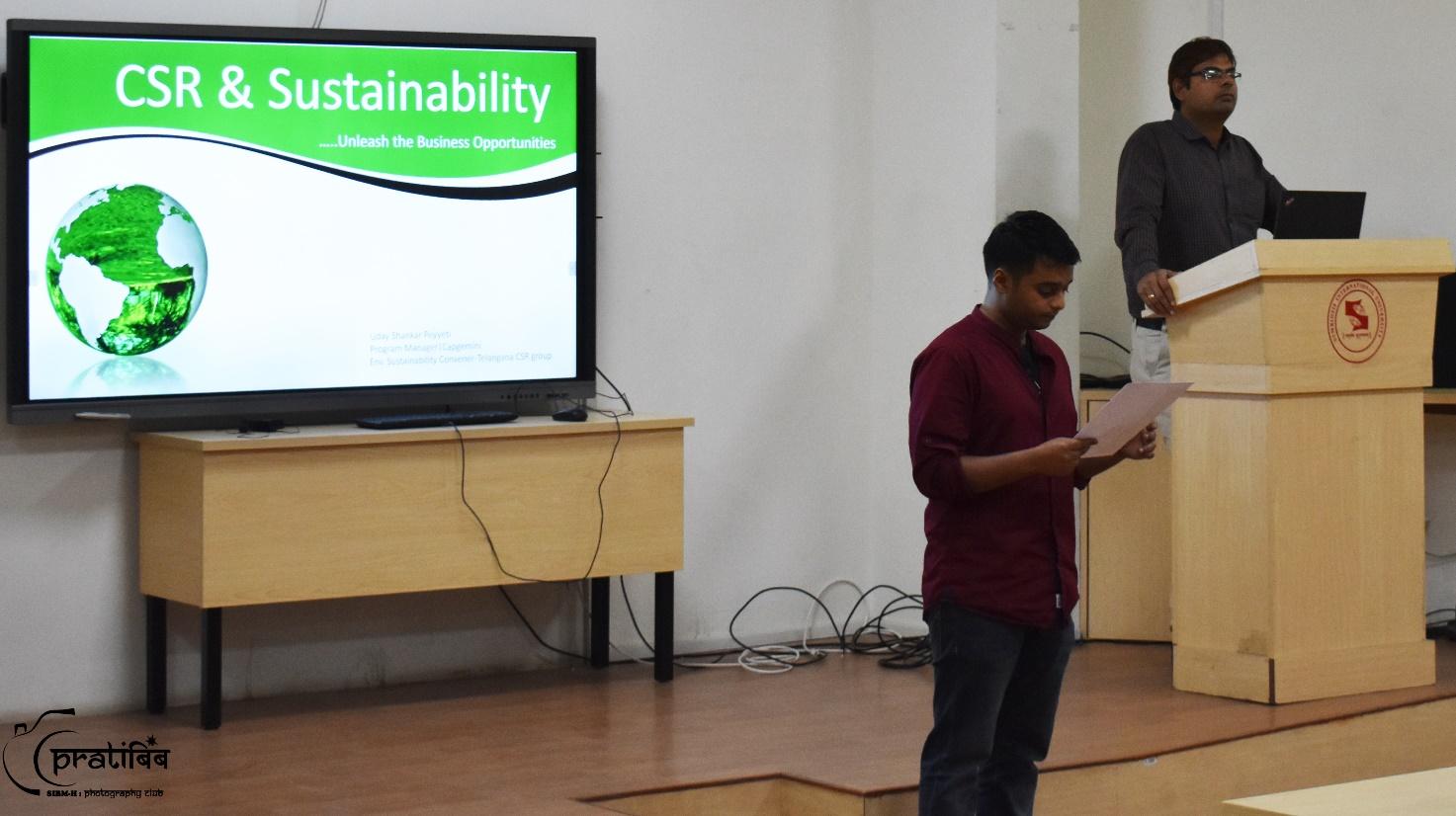 The session started with Mr. Peyyeti asking the students about their prior efforts in the field of social service to set the tone for the session ahead, the Students brought out various domains of social work like blood donations, charity, providing education to underprivileged kids, etc. Carrying on, Mr. Peyyeti introduced the synergy between Corporate Social Responsibility and Sustainability by starting with what is the context, the gaps, the vision and the mission for the same.
He then explained what the consumers want (for example, clean air, water conservation, renewable energy, waste reduction, etc.,) and the role of various business stakeholders in ensuring these needs are met. The gap was explained with how an entrepreneur thinks about this and how a "Green Solution" should be the goal. Problem domains were then identified, mainly what are the problems in the Air, Water, Energy, Waste Management and Cleanliness. Examples of "Biz Arenas" were explained as to how past initiatives have been working like Mobile STP, Sewage Water used to Generate Energy, Green Consulting, etc.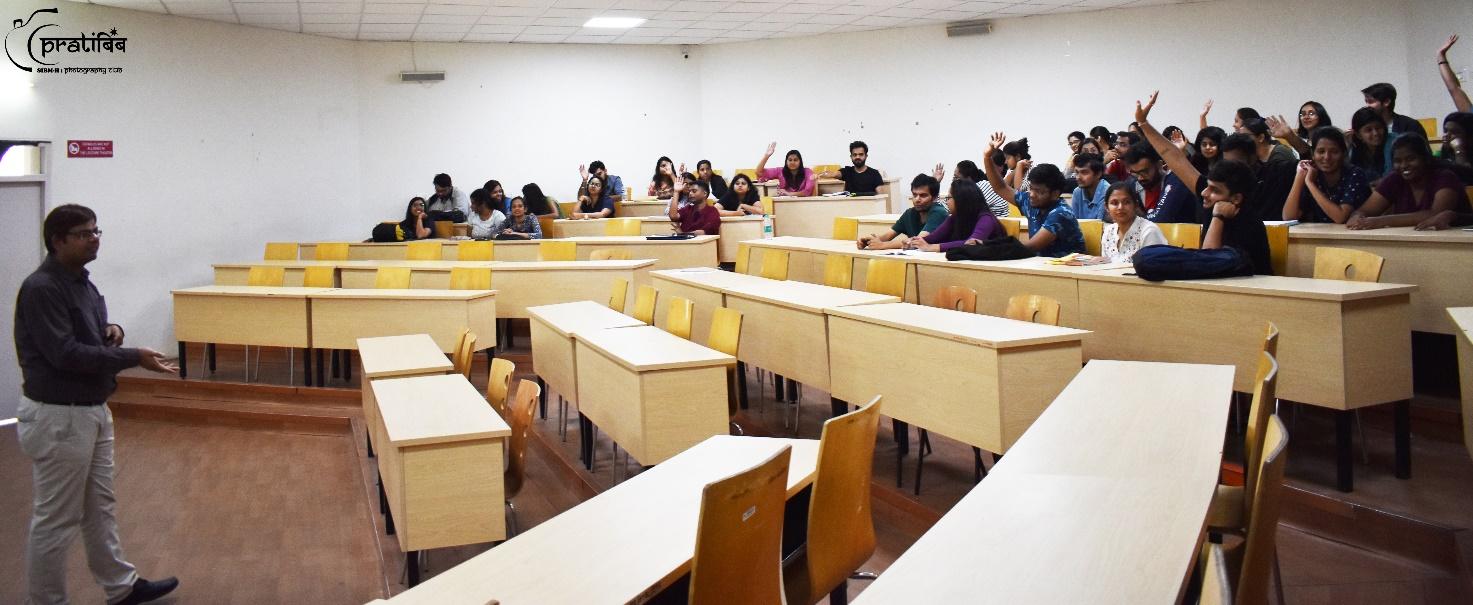 The necessary Academic Interventions were explained too which told the students about how a framework needs to be developed for the same. An ideal operational model and organizational hierarchy was put forward to help attain the mission and vision and the session ended by how we could synergize Corporate Social Responsibility and Sustainability.
By the end of the session, students were able to understand on the current situation of the environment and how organizations could help sort them out. It was a great learning experience for all the students and everyone participated with enthusiasm.