Guest Lecture by CA Vikas Jain
Topic:- "Analysis of Financial Statements"
CA Vikas Jain
Date : August 17, 2019
On August 17, 2019, the students of Symbiosis Institute of Business Management, Hyderabad had the privilege of getting to learn the analysis of financial statements which will be the most essential work to be done by them when in their time as future managers.
The Guest Lecture was conducted by Mr. Vikas Jain, Chartered Accountant and CFO, ADAMA India Pvt Ltd. and the event was attended by the students of Batch 2019-21.
The session consisted an understanding of the different financial reports along with the concept used in annual reports of the companies. The insights were also given regarding Satyam case, Indigo case and Kingfisher case. The guest and the students also engaged in the question and answer round.
By the end of the session, students were able to understand how to do the analysis of balance sheets, Profit and loss statements, notes to accounts and many other financial matters. This session gave them an idea about how to manage the financial resources and how to earn profits maintaining reputation of the organisation.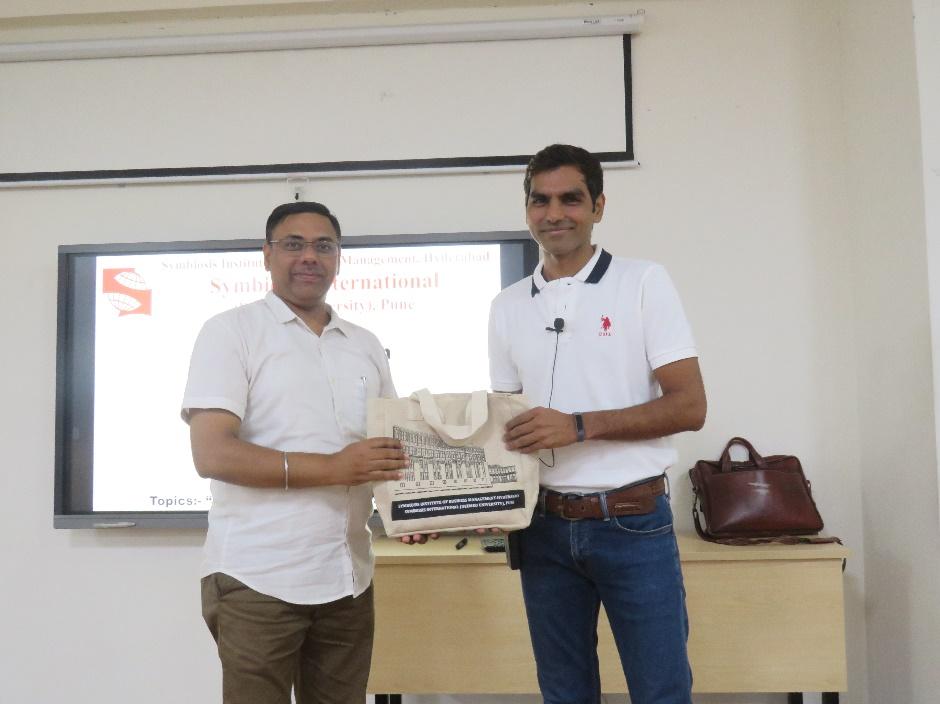 Felicitation to CA Vikas Jain by Dr. Tanmoy De, SIBM Faculty
The future managers were keen to know what they would be doing putting aside the theoretical knowledge and focusing on the practical.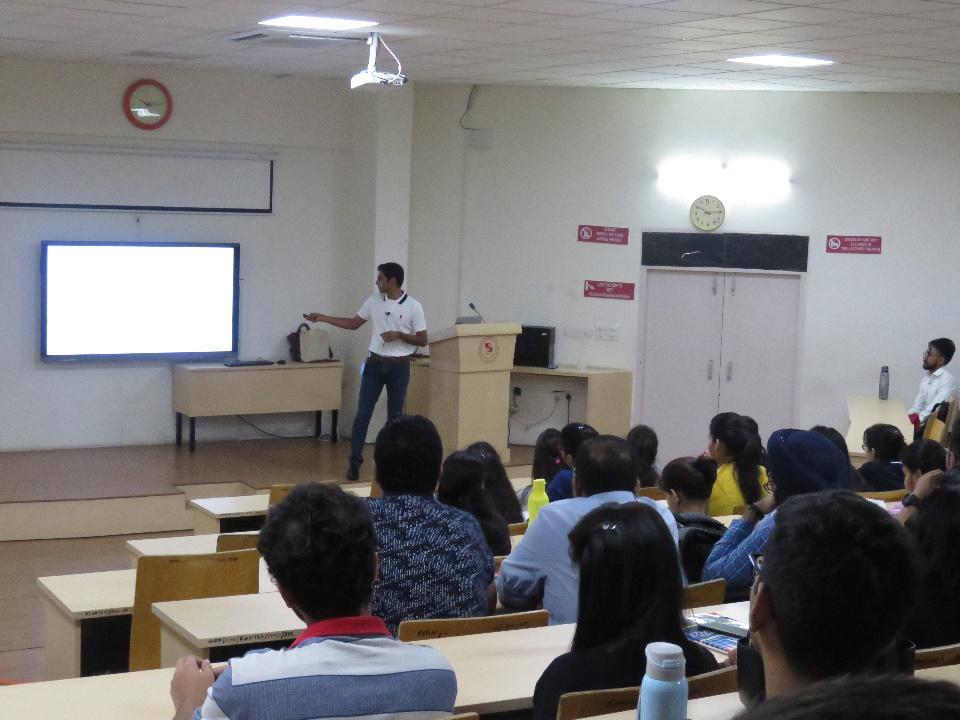 Mr. Vikas Jain is addressing the students
It was a great learning experience for all the students and everyone participated with enthusiasm and gusto.