Research Methodology session – Dr.Hargopal Rao
Dr V.V.HARAGOPAL is Professor, Chairman Board of Studies, Department of Statistics,Former Dy.Director, Center for Quantitative Methods ,Former Director for Center for Quantitative Methods, Osmania University, Hyderabad.SIBM Hyderabad was privileged to host Dr Hargopal Rao for his sessions and interaction with the students on Research Methodologies and basics of data analysis, during 10th January to 12th January. The sessions started off with Dr Hargopal introducing himself and giving us a view of the vast fields of experience that he has acquired over past 3 decades. The students were very enthusiastic in asking him questions regarding types of data, analysis and how it can be related to current scenarios.
The topics covered were data understanding, analysis, correlation and uses, regression and uses, SPSS and applications. All these were augmented by lively discussions at frequent intervals on these topics.
Day 1
The Research process: theoretical framework and hypothesis development
Steps for Research Process
Types of variable
Examples with explanation
Day 2
Research Design
Identify and define the Problem or Opportunity
Define the Marketing Research Problem
The Marketing Research Process
Broad Classification of Marketing Research Designs
Types of Data Sources
Data Mining
How to Design a Research Project
Day 3
Data analysis and interpretation -Descriptive Statistics.
Preparing data for analysis.
Types of descriptive statistics
Using the SPSS, How to analyze the Data and some Exercises with sample data.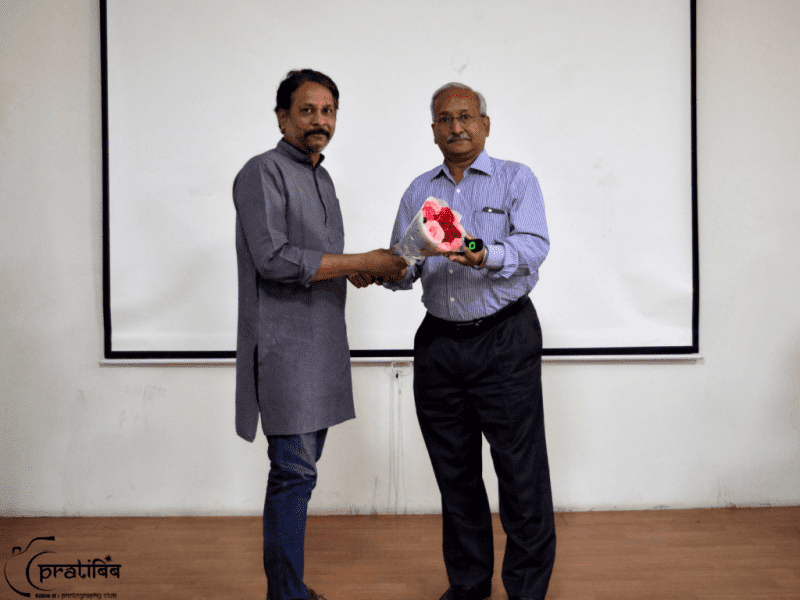 Prof.Sunil.B, Faculty SIBM Hyderabad felicitating Dr. Hargopal Rao.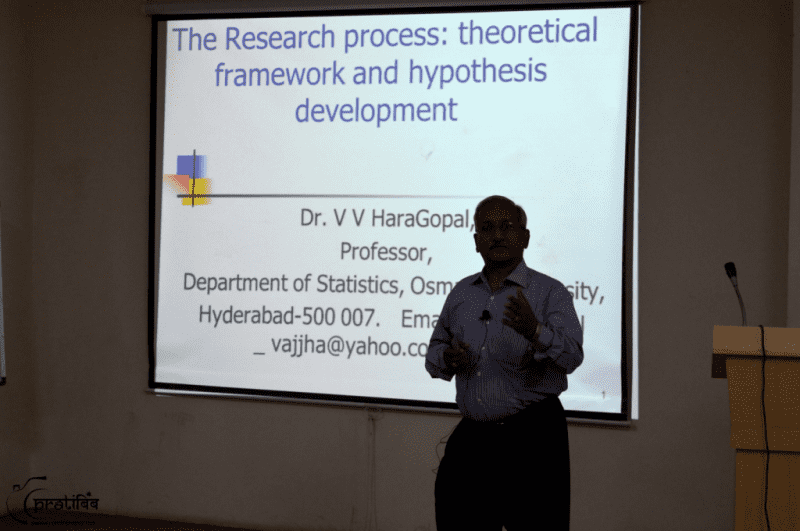 Dr. Hargopal Rao taking the session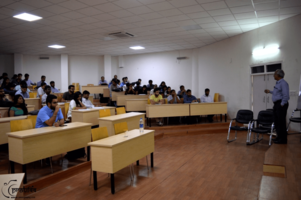 Dr. Hargopal Rao addressing the students