CII Workshop
If you ask me if a workshop can give you courage to execute a business plan of business, then may answer would be definitely a Big Yes. Can any event/workshop that lasted not more than 8 hrs.' change your predispositions and perspectives? I once again affirm that, Yes and Iam a testimony to it. I was never so convenient to share my idea in an assumption that my idea may shot down or stolen, but this time Praseeda is proven wrong, if you have a team, like I did, you in fact will add upon.
My business that needed huge investment turned its shape to be a zero investment program. So, in the workshop we worked upon the business plan, a blue print that every Eiffel tower requires.
– Praseeda (Student of SIBM)
---
I don't buy in unless I don't find it fruitful, as this can rightly prove my choice.
– Harsha. (Student of SIBM)
---
I have never before thought of entrepreneurship on a serious note, now I feel there is something special that needs my attention.
– Srinidhi. (Student of SIBM)
---
The students of SIBM-H participated in the business plan presentation and evaluation conducted by CII on Aug 11, 2017. The one day workshop titled entrepreneur and intrepreneure for a better workplace was held in Hyderabad.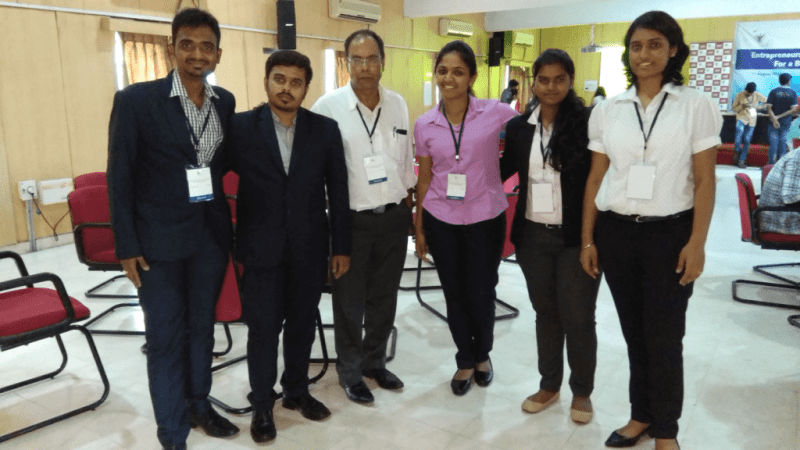 Semester I students at CII workshop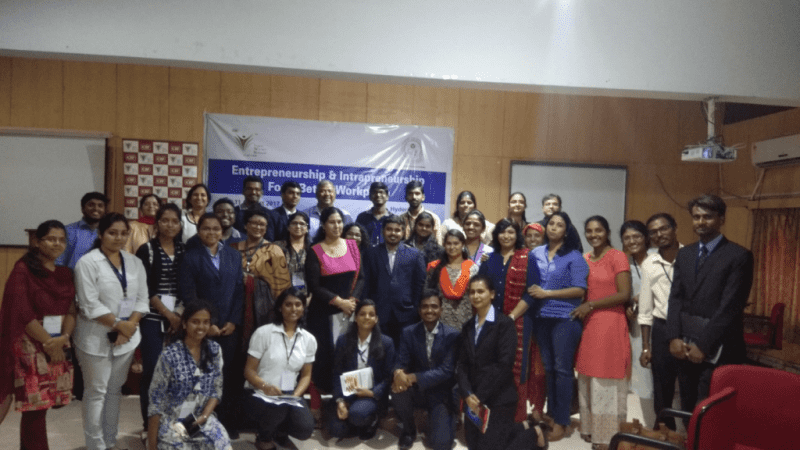 Students participated in the event