NavARTri
Event Name: NavARTri
Objective: The event's purpose was to bring out the creativity within the participants, encourage their budding talent, and make them feel relieved by engaging in some fun activities during their busy schedules. The event encouraged students to engage in art and creative skills.
Outcome: Students from SIBM, SLS, and SCMS were invited to this offline event. Students throughout the campus responded enthusiastically to the opportunity to demonstrate their artistic abilities. This event not only allowed the students to demonstrate their creative skills but also served as a forum for them to communicate with one another and express their ideas.
Report
On 29th September 2022, Graffiti – The Arts and Creativity Club of SBM, Hyderabad, organized a craft-making event at 5:45 p.m. at the Table Tennis Room, Hyderabad Campus. The event started with an introduction about the club and was followed by the rules of the event. The registered participants were divided into eight teams, each consisting of 3 or 4 candidates. The teams were given certain art-related materials to make crafts out of them by adhering to the theme of Navaratri. Each group was assigned 60 minutes to complete the crafts. The evaluation was based on creativity, teamwork, adherence to the theme, utilization of resources, and presentation. Members of Team Graffiti were appointed as the POCs and ensured that the event was conducted successfully.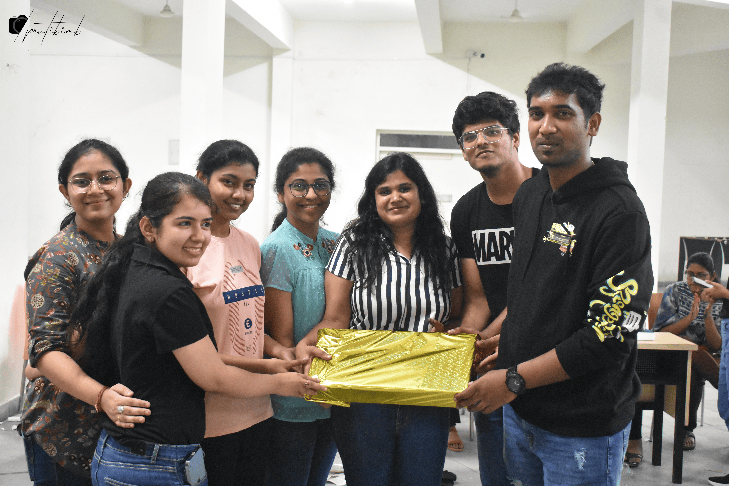 Felicitation of the winners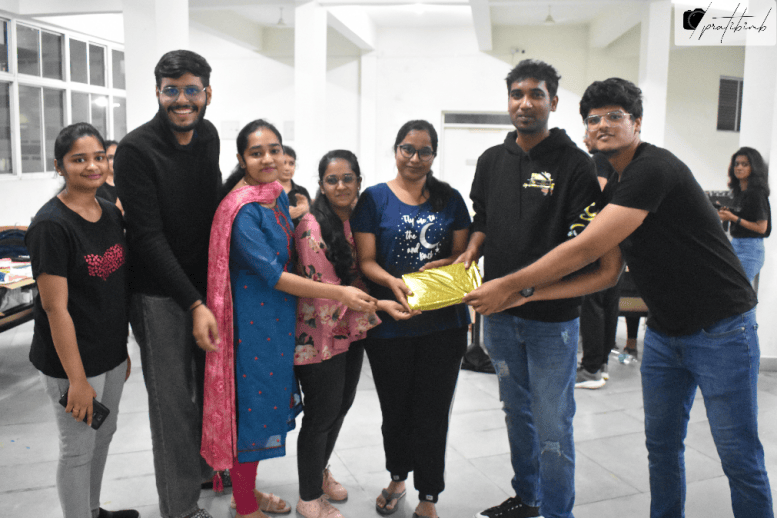 Felicitation of the Runners-up
Winners (Team 6):
Shubhangi Ghildiyal
Ishita Mukherjee
Ishika Agarwal
Pravalika
Runners Up (Team 2):
Pulkit Midha
Shamrinsha M
Tanshi Agarwal
Anwesha Pati