Symbineeti - The Management Conclave
Symbiosis Institute of Business Management, Hyderabad, is hosting the 1st edition of "Symbineeti - The Management Conclave" on 17th December 2022.
Symbineeti is an opportunity where the industry personnel discuss current industry challenges and enable the students to learn from them.
With organizations entering a post-pandemic era, a huge transformation can be seen in terms of radical technological improvement and a shift in focus towards overall employee well-being. To know the implications of this transition, we bring the theme for this event, Business: Behind the scenes.
The conclave is intended to address two of the most imperative issues confronting businesses today. The primary emphasis would be on identifying the transition from a VUCA to a BANI environment. This transformation is more rapid than ever before. Along with this shift, we also witness that consideration of mental and physical health of the employees is as important as increasing productivity.
The outcome of the event is learning through celebrating the accomplishments of management executives in addressing these looming problems. Their perspectives and tales will then lead the future corporate citizens and provide them with a glimpse of what the future holds for them.
---
---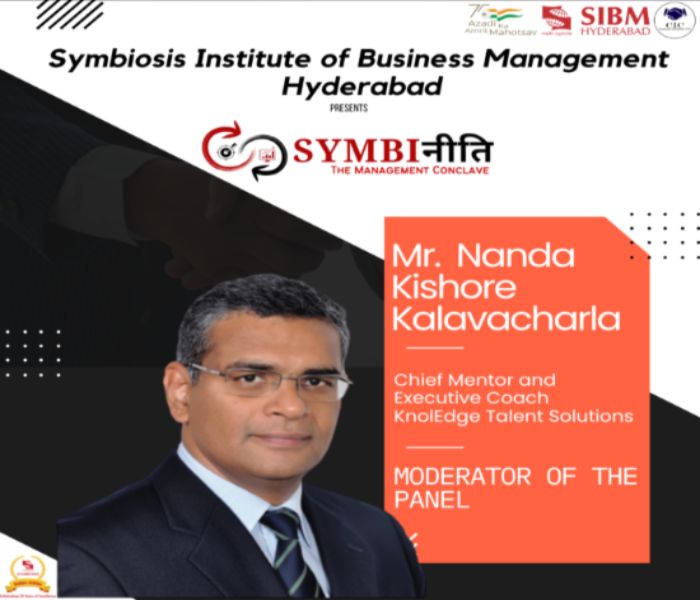 - Nanda Kishore Kalavacharla
Mr. Nanda Kishore Kalavacharla, MCC is an Executive Coach, who is on a mission to help his clients achieve their full potential through coaching and leadership development. In a global career spanning over 27 years, Mr. Kishore has worked as a consultant with several of the world's leading retail and consumer goods companies across the globe. Mr. Kishore has coached more than 300 senior executives and has over 4000 hours of executive coaching experience. He is currently engaged in coaching several CxO-level leaders across various organizations, spanning India, APAC, and the US. He is a Master Certified Coach from International Coach Federation (ICF).
---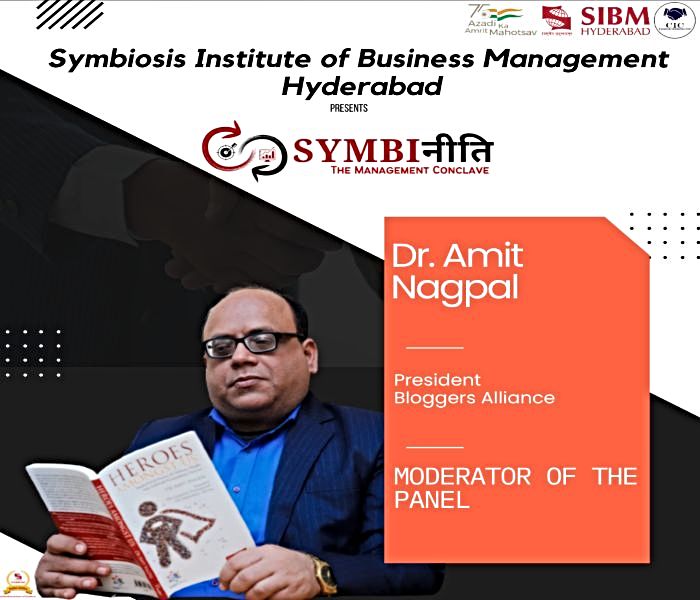 - Dr. Amit Nagpal
A prophetic understanding of the importance of business storytelling and social media has been the hallmark of Dr. Amit Nagpal's career. At a very young age, he realized that effort and thinking could take you to great heights. At age 6, he faced difficulties in his education because of poor vision. The only option left was to read more books and turn his weakness into an opportunity. His ophthalmologist advised him to stop studying after Class X. Still, he defied medical advice and ended up with a Ph.D.! He was a topper who always surprised everyone by accomplishing the impossible. He turned obstacles into opportunities, and together they became his life mission.
With over 25 years of experience in media marketing & brand management, he adds value to the lives of organizations and leaders in several ways, a few of them being – Corporates & SMEs (Training – Consulting), Leaders (Coaching), etc. He uses a combination of Inspiration + Humour. His school friends called him "Idea Factory," and now his colleagues call him "Word Magician" He has received Dr. S Radhakrishnan Memorial National Media Network Award 2017 for contributions to online media. He believes "Digital is Magical.
---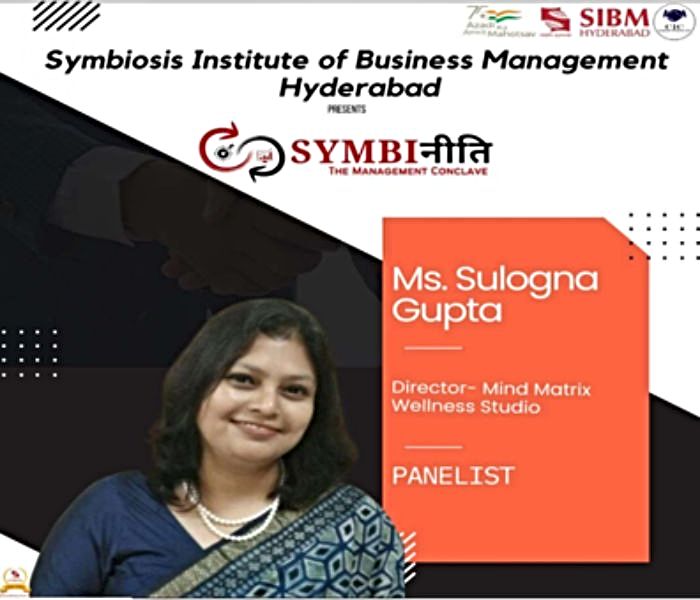 - Ms. Sulogna Gupta
Ms. Sulogna Gupta, Director-Operations with Mind Matrix Wellness Studio to speak on the topic, "Emerging trends in the wellness space".
A certified Enneagram Practitioner, NLP (Neuro Linguistic Program) Master Coach, and Trainer from ICTA (International Coach & Trainers Association), Europe.
Sulogna has conducted behavioral trainings in various multinational companies and business management institutes.
She has coordinated workshops and lectures for the Indian Army as a part of the company's endeavors, Ms. Sulogna has been an active part of the wellness endeavors of Mind Matrix Wellness Studio.
---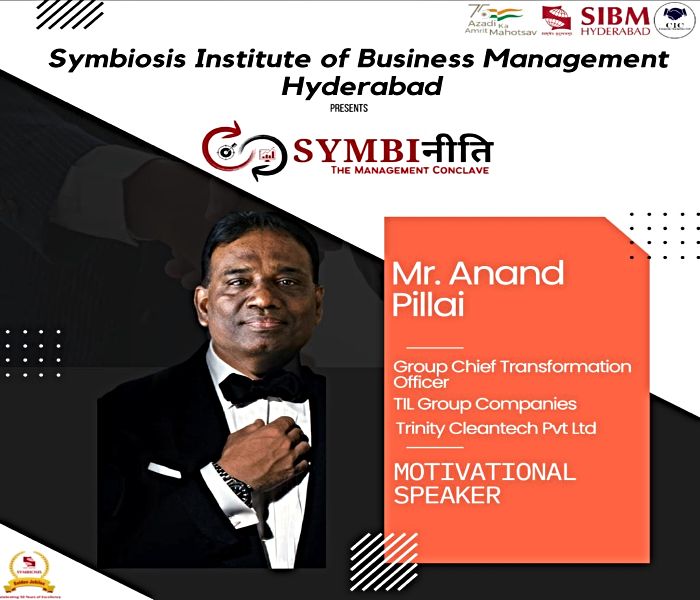 - Mr. Anand Pillai
Mr. Pillai is an industry veteran, a Leadership Coach, and an Organization Transformation Guru whose career of almost 40 years spans 29+ years in IT & services, 4 years in manufacturing, and 6 years in Leadership & Organization Transformation consulting.
His focus is on ensuring that clients lift their performance skills and behaviors, applying the world's best management practices. Each coaching/training session is underpinned by the drive to improve the bottom line.
---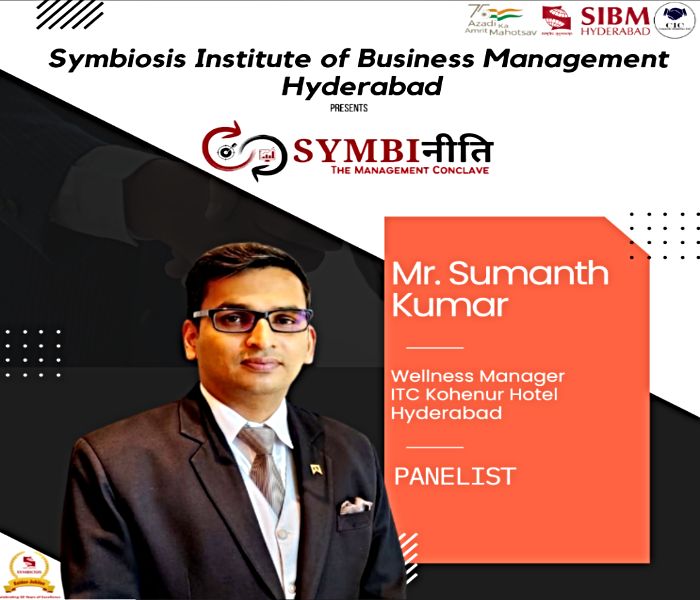 - Mr. Sumanth Kumar
Mr. Sumanth has been in the hospitality industry for 12 years, operating and managing wellness departments in various luxury hotels, and is currently with ITC Hotels, having worked at ITC Kohenur for 3.5+ years. He believes that wellness keeps one motivated and energetic. Also, he is into providing the appropriate services to meet wellness goals.
---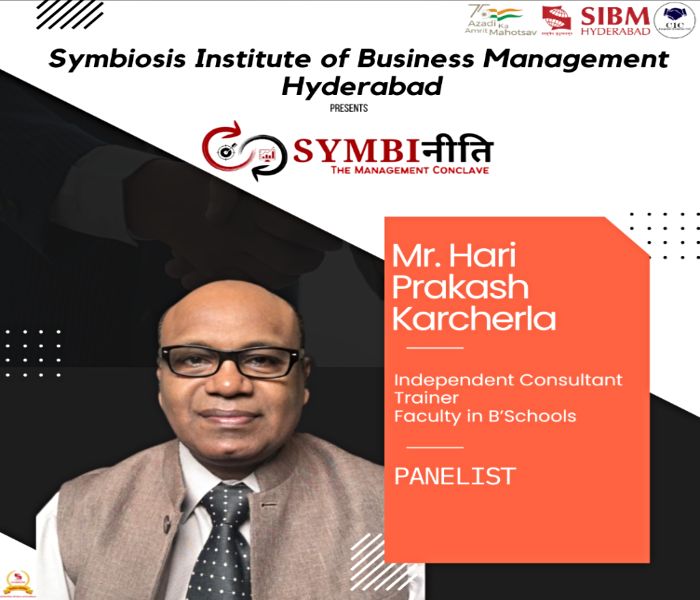 - Mr. Hari Prakash Karcherla
Mr. Hari Prakash Karcherla is a strategic corporate leader with nearly 34 years of industry experience. A driven business leader with a track record of inspiring teams to achieve rapid business growth. Worked as a leader in top companies such as MRF, TATA Motors, GILLETTE, and VALVOLINE, among others, and was responsible for many successes. Recently, he has been associated with a leading B-School as a Faculty/Director. Delivers lectures to groups/audiences on a variety of subjects such as leadership/strategy/teamwork/marketing/sports.
For three years in a row, he received excellence awards from Shri Ratan Tata at Tata Motors. In Valvoline, awards for best business vertical for four years, bringing in Virat Kohli as the brand ambassador, and associating with RCB for IPL are other achievements. He was involved in major marketing projects such as the launch of Ceat Cricket Ratings, MRF-Zigma radials etc.
---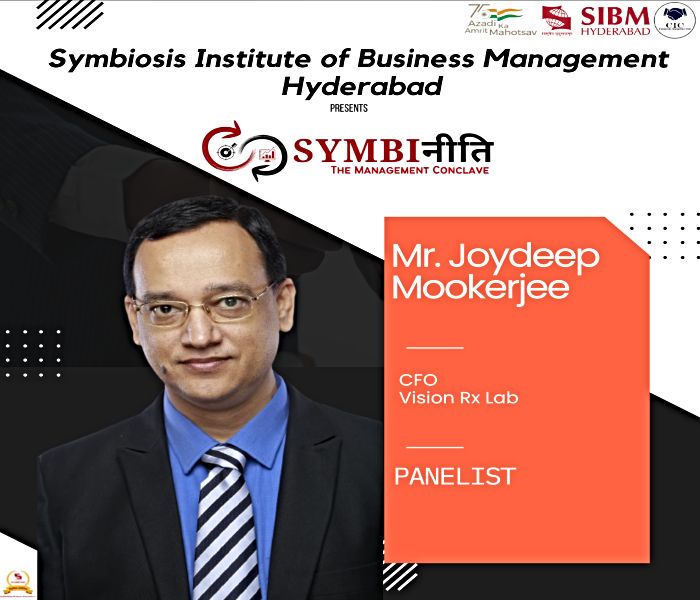 - Mr. Joydeep Mookerjee
Mr. Joydeep Mookerjee, Chief Financial Officer, Vision Rx Lab, as our panelist for the panel discussion on "From VUCA to BANI World."
Mr. Mookerjee has had a stellar career as a CFO for over three decades. He has worked with a number of well-known multinational corporations as well as other TATA Group companies. He has held leadership positions and led teams on strategy and transformational initiatives. As a business partner, he has helped in enabling decision-making through business intelligence and predictive analytics.
Mr. Mookerjee, a true leader, holds a number of accolades, including a certificate in exercising leadership from Harvard University (USA), a business growth strategy from the University of Virginia (USA), a business management programme from Nanyang Technological University (Singapore), a certificate of merit from ICWAI, the gold standard in the BELP exam, and qualification for external assessment in the TBEM.
---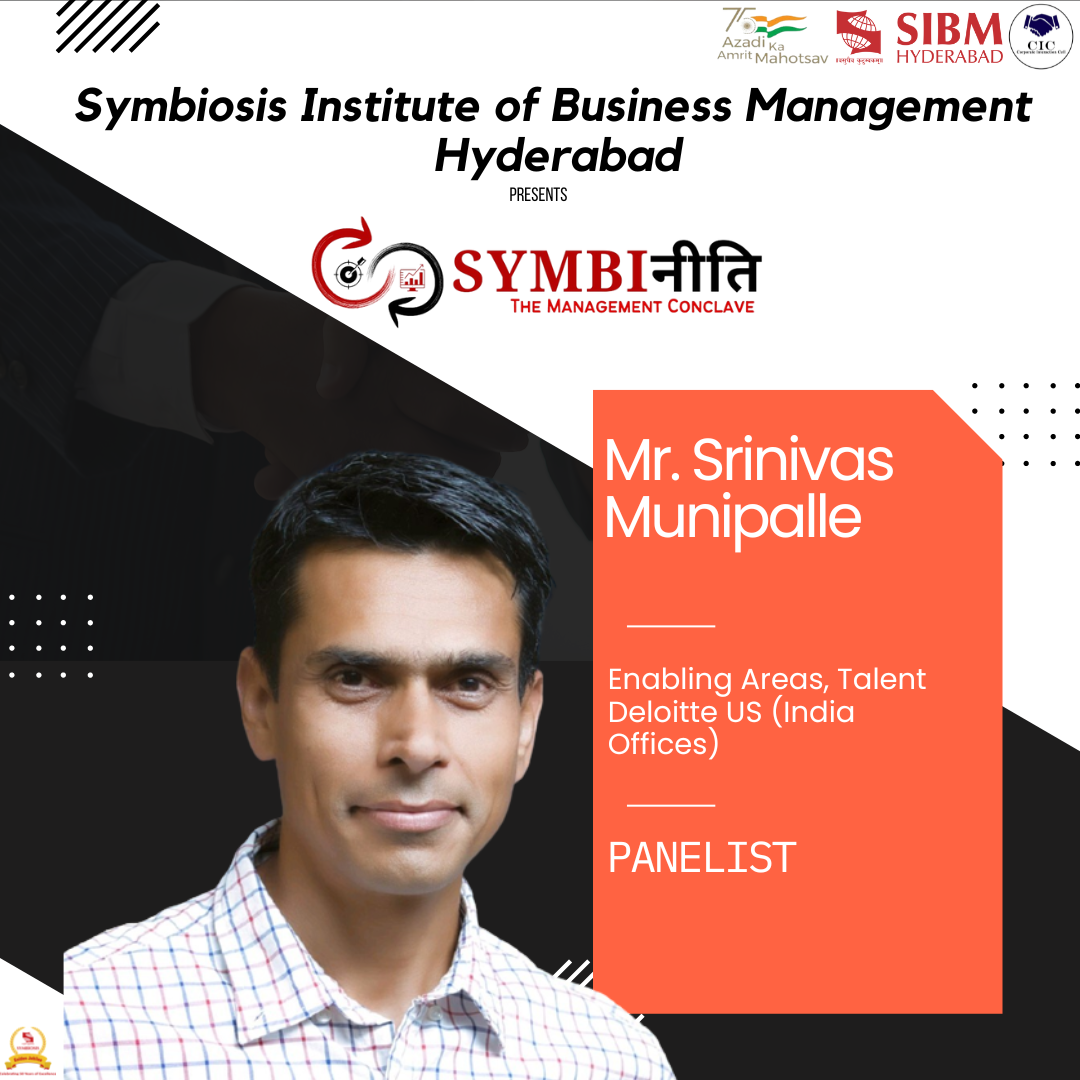 - Mr Srinivas Munipalle
Mr Srinivas Munipalle, Enabling Areas, Talent Deloitte US- India Offices as a panellist for the "Emerging Trends in the Wellness Space discussion."
Mr Munipalle has over 20 years of experience in Learning & Performance Consulting, Design, Technology and Program Management. At Deloitte, Srinivas leads a team that provides learning consulting services to various member firms. Before Deloitte, Srinivas led large learning teams at Cognizant Technology Solutions and Tata Interactive Systems, where he managed the delivery of several large & innovative learning engagements for customers worldwide. Srinivas is based in Hyderabad and is an avid runner and marathoner.
---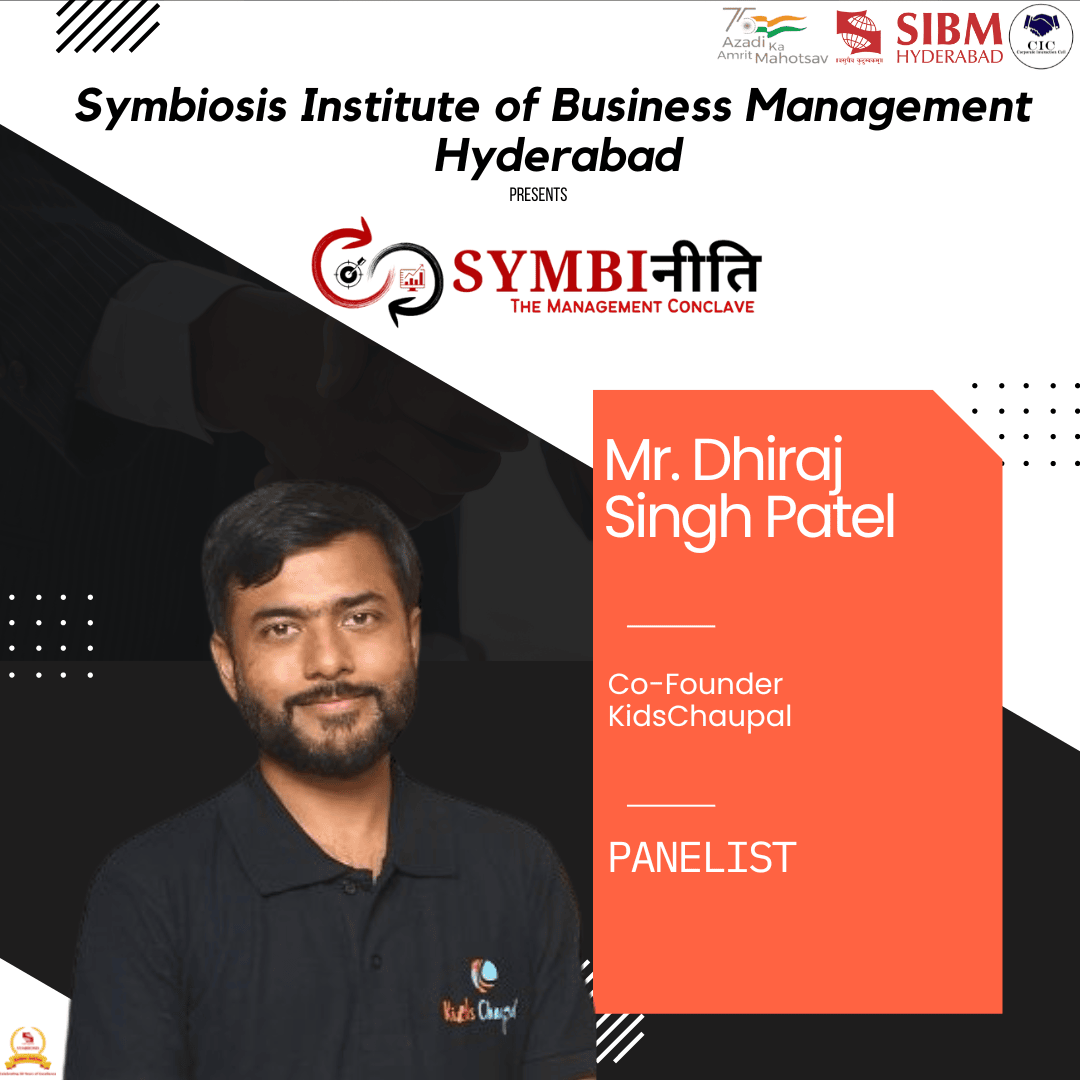 - Mr. Dhiraj Singh Patel
Mr Dhiraj Singh Patel is the Co-Founder of KidsChaupal Infotech Pvt. Ltd, an organisation which has carved a niche for itself as a phygital learning platform focused on the holistic development of students. He is one of the panellists for a discussion on "From VUCA to BANI world".
An alumnus of MNNIT, Allahabad, Mr Singh is a seasoned technophile with experience of over 22 years of leading engineering teams to success, majorly in his tenure with Cisco Systems Inc. building and securing the 'Internet'.
After years of experience in the tech industry, he has chosen to step into the phygital learning sector with the passion and vigour it rightly demands. The ultimate goal of learning has been to provide a unique learning path to every learner based on their interests and the current level of proficiency in that skill or subject area.
---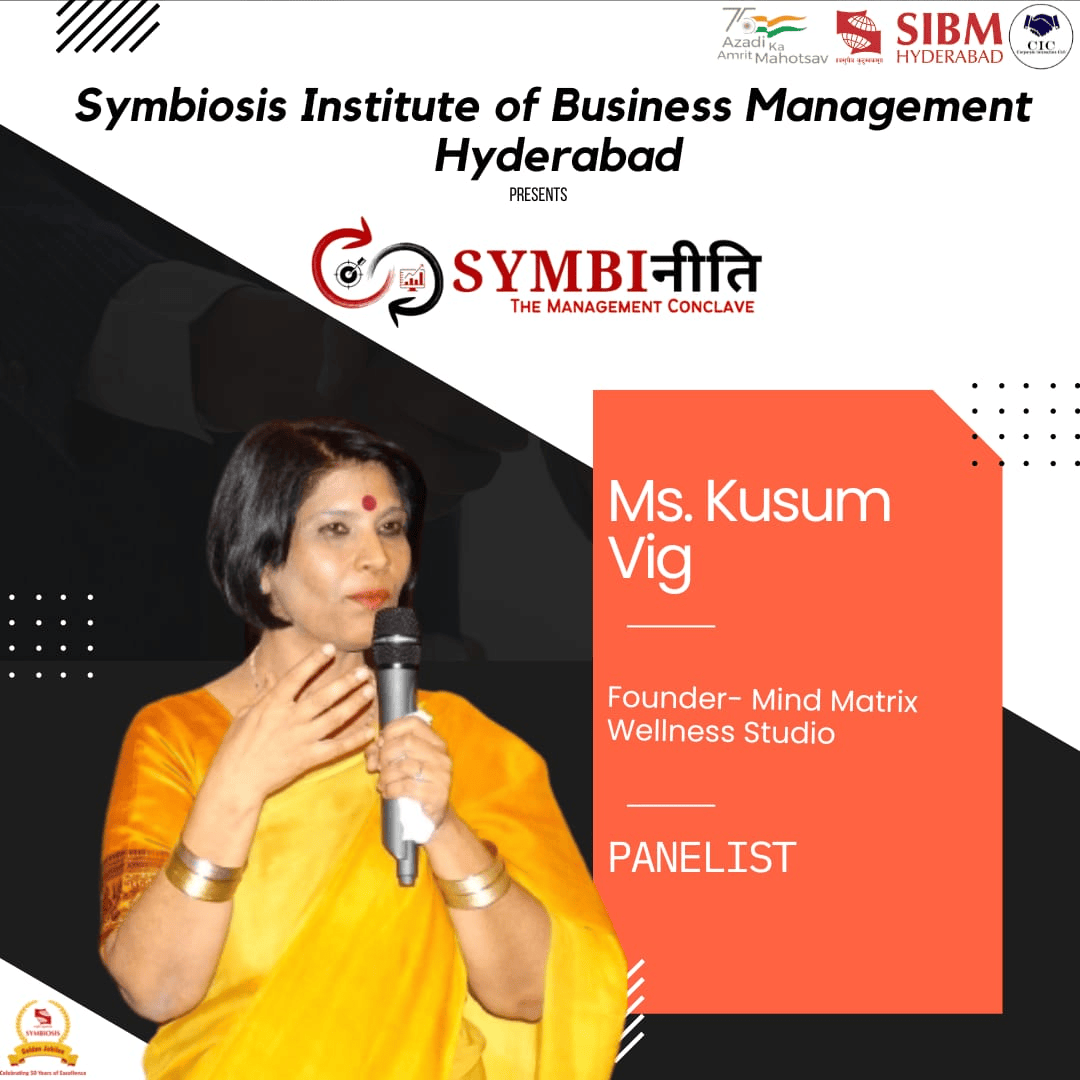 - Ms Kusum Vig
Ms. Kusum Vig is a talented and renowned Counseling Psychologist, NLP Trainer & Enneagram Practitioner associated with International Coach & Trainers Association (ICTA) and American Psychological Association for over three decades. She is also a Life Coach, Trainer & Teacher.
She is the founder and director of Mind Matrix Wellness Studio and helps individuals worldwide identify their innate abilities and personality traits with the aid of biometric and psychometric aptitude tests. She also offers Certified NLP Coach Practitioner Training for personal and professional growth based on Coaching for Leadership, Change Management, and Holistic Well-Being to increase individual resources.
A Life Coach, Speaker, and NLP Consultant, Ms. Vig has been awarded for her contribution to the community. She is listed as one of the Top 10 Best NLP Consultants by CEO Insights Magazine, is the recipient of the Good Karma Award from Speaking Tree (Times Internet Limited) in New Delhi, India, and the Women Economic Forum & Achievers' Award by Bhoomika Eastern on International Women's Day.
---