Report on Venture Vista by SCEI Samarthya
Summary
Event Name: Venture Vista
Objective: The purpose of this event was to create a comfortable environment for the students of the batch 2023-25 and to understand the entrepreneurial and intrapreneurial skill set of the batch.
Outcome: The students were able to connect with one another by challenging their analytical and technical skills, making the event an effective way to introduce the new batch and encourage conversation. The event was immensely anticipated and successfully executed.
---
Report
SCEI Samarthya – E Cell of SIBM Hyderabad, conducted the Venture Vista event as a part of the Induction Programme 2023-2025 for the new batch on 12th June 2023 at the Conventional Hall around 8:30 P.M. The esteemed team members of SCEI Samarthya moderated the whole event. Participants were divided into 9 different groups, with 8 members in each group. Each group was given 9 companies from different industries. Participants were asked to analyze the company's website and list down the core products and services of the company. Following that, each group must develop an innovative idea, such as a new product, and suggest improvements inside the company/sector in order to attain excellence and sustainability in a competitive market.
They were given 10 min to analyze and prepare the briefing for the presentation. The presentation ensured the participant's articulation of ideas and concepts.
---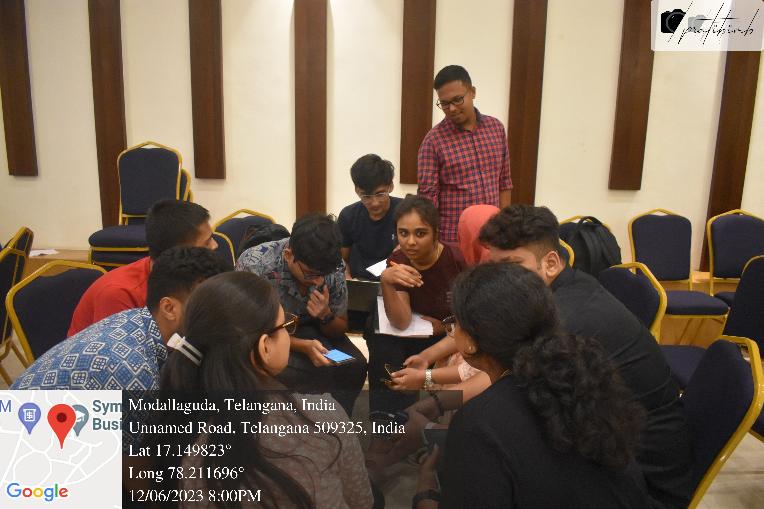 (The teams playing the game)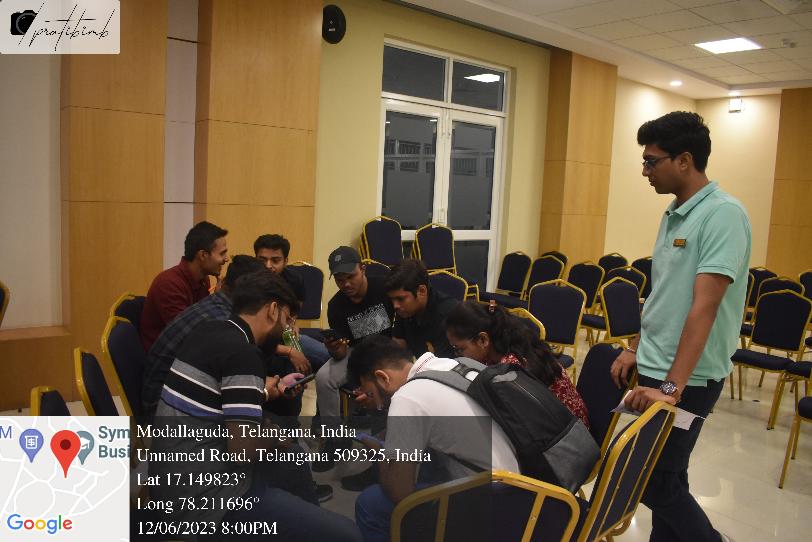 (The teams playing the game)
---
The presentation took 2 min for each group, and there was 1 min for a Q&A session for each group. Senior members be treated as senior company executives and thus were allocated the responsibility of judging the presentation by the participants. Based on the presentations made by the groups, the senior members marked the scores.
The group with the highest score will be announced as the winner.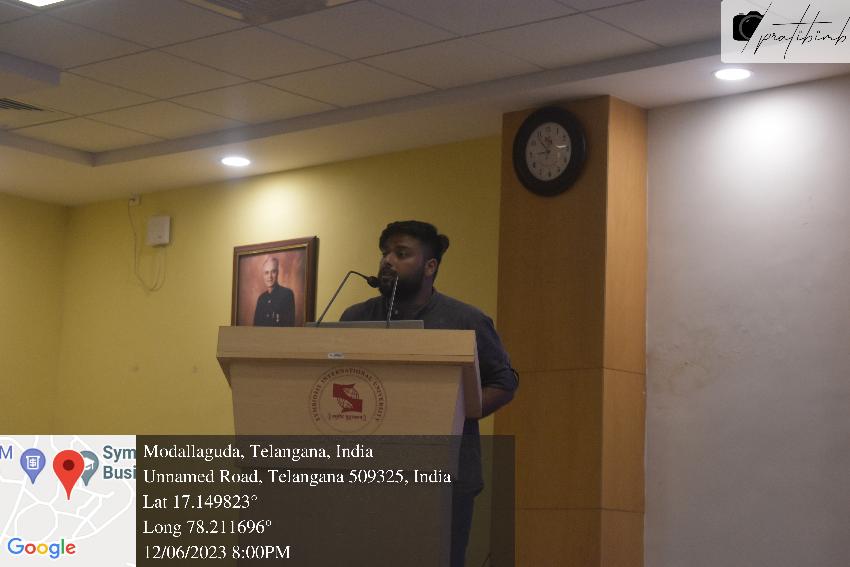 (Participant presenting before the judges.)
---
Every team was very competent. The event proved to be a resounding success. The range of activities, friendly competition, and the enthusiastic participation of students created a joyous and memorable experience. The event not only provided a fun-filled day for the students but also fostered a sense of community as well as team coordination.