Report on Image Dice by InkSleuths
Summary
Event Name: Image Dice
Objective: The purpose of this event was to create a comfortable environment for the students of the batch 2023-25 to express their creativity and imagination while managing time in an enjoyable manner.
Outcome: The students were able to connect with one another by challenging their quick wits and humour, making the event an effective way to introduce the new batch and encourage conversation. The event was immensely anticipated and successfully executed.
---
Report
InkSleuths – the Literary Committee of SIBM Hyderabad, conducted an event by name "Image Dice" as a part of Induction Programme 2023-2025 for the new batch on 12th June 2023 at the Conventional Hall around 6:30 P.M. Head of InkSleuths moderated the whole event along with her teammates as POCs.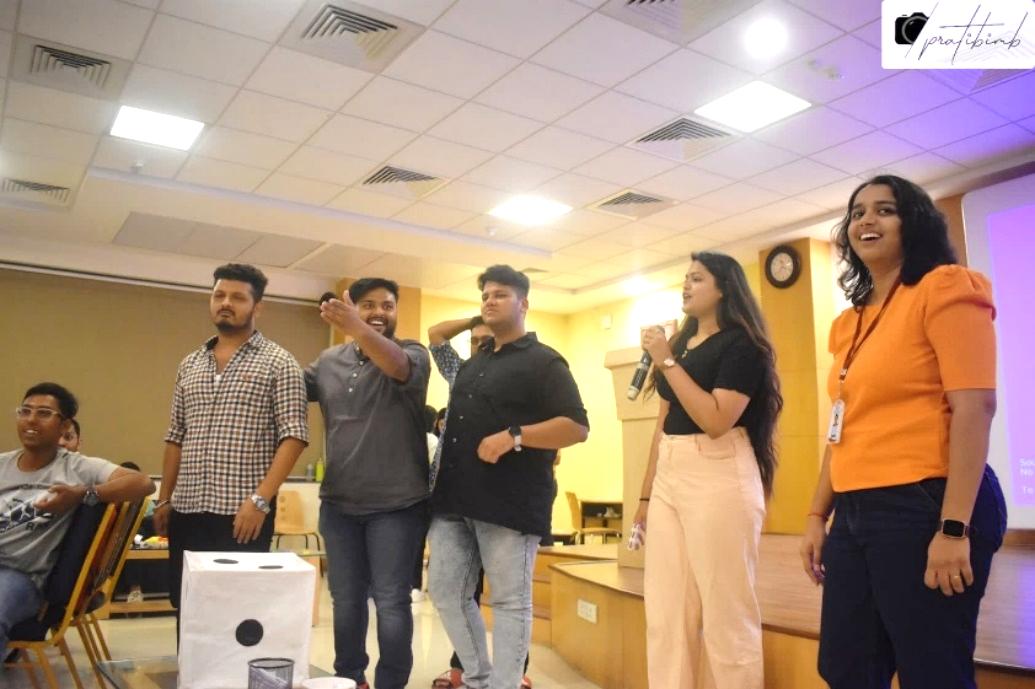 (Head of InkSleuths moderating the event)
There was a huge dice and two bowls of chits, one with the names of characters (from movies/books/series) and the other with the name of movies or real-life scenarios and dialogues.
There were a total of six teams. Three-four representative of each team consisting of fifteen members were asked to come up and roll the dice. In this process, each team got a character and a situation/movie. The representatives had to enact the character and the movie/scenario to the other remaining members of the team. Every member from each team took active participation and were very enthusiastic during the whole game. The representatives got two minutes to think (how to enact) and the other team members got three minutes to guess the combination of the character and movie/scenario enacted by the representatives. The whole event was of 30 minutes.
---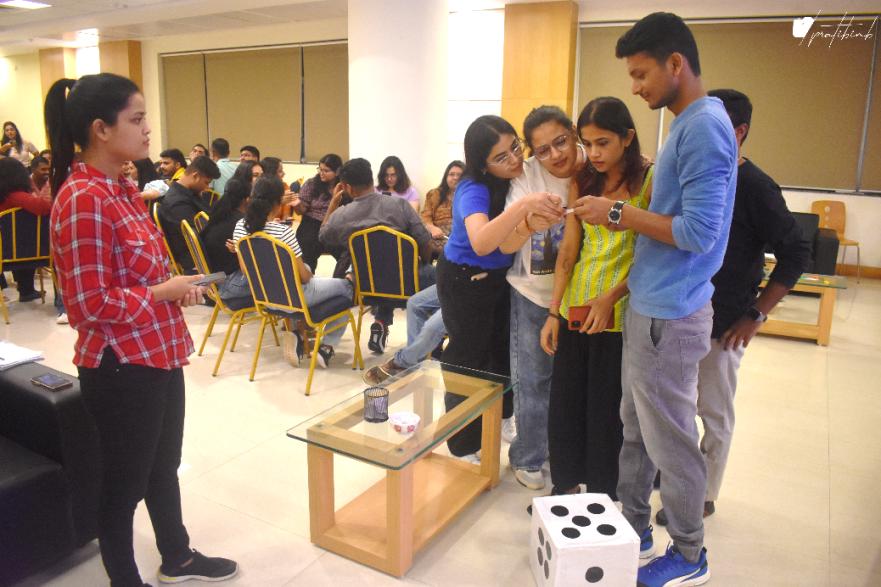 (The teams playing the game)
Every team was very competent. Ten points were awarded for guessing both the character and the movie/scenario correctly. The event proved to be a resounding success. The range of activities, friendly competition, and the enthusiastic participation of students created a joyous and memorable experience. The event not only provided a fun-filled day for the students but also fostered a sense of community as well as team coordination.
---