Report on Hashtag Event
Summary
Event Name: The Monkey Shop
Objective: To create a space for interaction among the new batch as well as with the seniors; testing their creativity, imagination and pitching skills while enjoying their time during the event.
Outcome: The event helped the students gel up with one another while performing the tasks given to them efficiently and understanding the potency of presenting your product in a better way. In a nutshell, the event was a huge success as the students of batch 2023-25 enjoyed it thoroughly.
---
Report
Hashtag – the PR and Web Committee of SIBM Hyderabad, organized The Monkey Shop event as a part of Induction Program 2023-2025 for the new batch on 12th June 2023 at the Conventional Hall at 6:00 P.M. The event began with a brief description about the game by the Head and Deputy Head of Hashtag and the POCs were assigned to each team to manage the game while clearing the doubts of the participants in case there were any.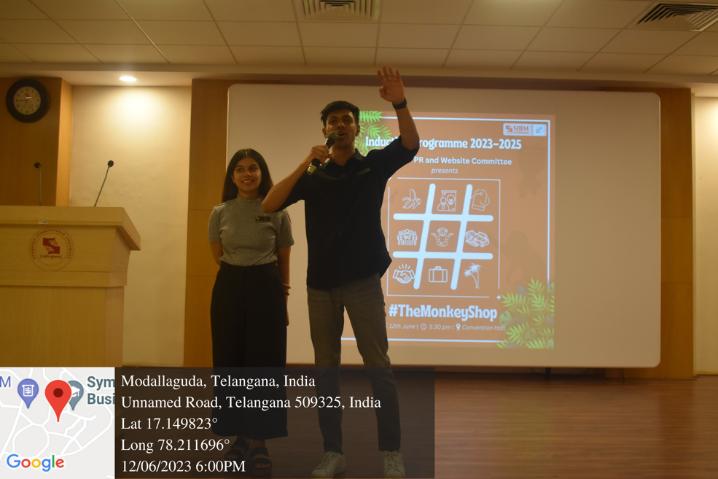 (Head of InkSleuths moderating the event)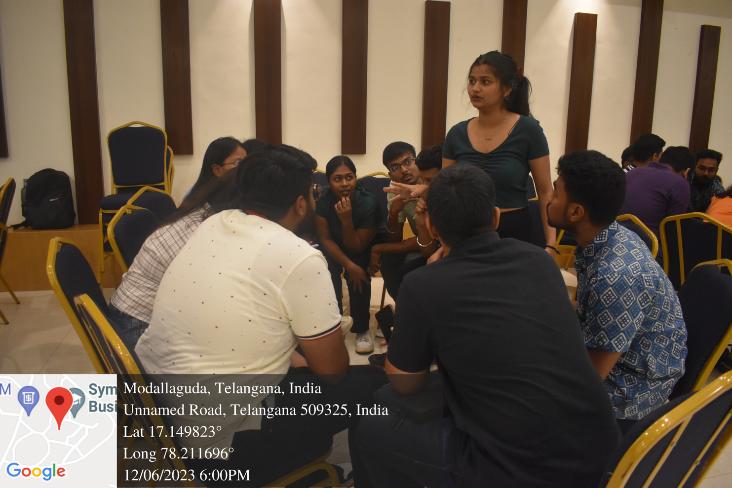 (Team Hashtag explaining the rules to participants)
There were 106 participants who were divided into 10 teams in totality with each team having either 10 or 11 participants in them. The teams got a brand given to each of them by team Hashtag and their product was a monkey. They needed to sell their product (monkey) incorporating the traits of the brand they got. However, they could enact, make a jingle or could pitch but were not allowed to disclose the name of the brand while pitching their product. Either two members or the entire team was allowed to pitch their product.
---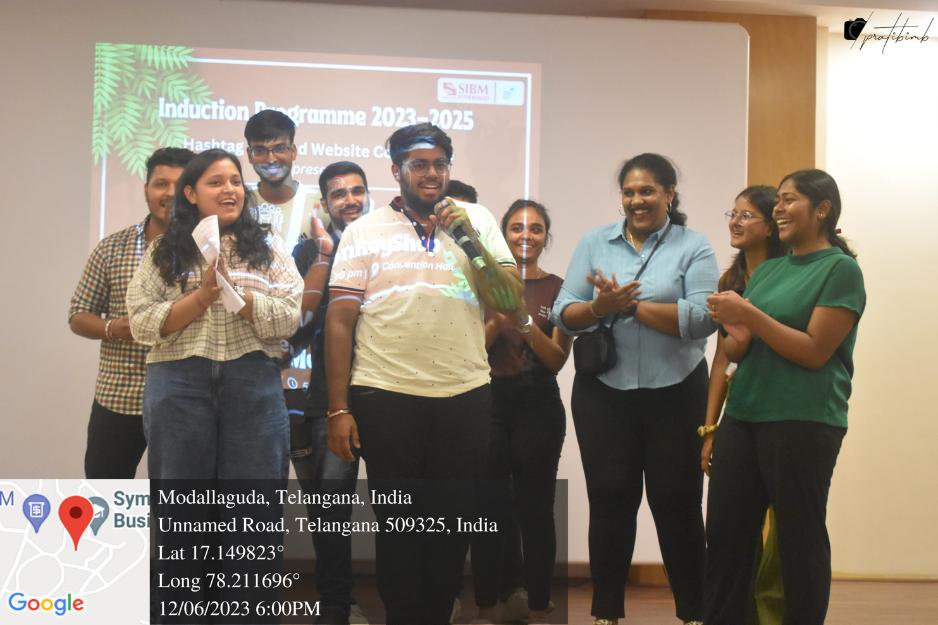 (A Glimpse of students singing a jingle together)
The creativity and imagination showed by each team was thoroughly impressive. The event was thoroughly enjoyed by each and every participant, and a healthy competition was observed, with an urge to win the competition. Team Hashtag was fortunate enough to witness the zeal and the enthusiasm showed by the participants and the pitching skills of all the teams was also impressive.
---