Graffiti_Induction Event_Report
Summary
Event Name: Pictionary Palette
Objective: To test their creativity and time sensitive manner along with a nostalgia from their childhood.
Outcome: All teams successfully completed their tasks within the allocated time, demonstrating their ability to collaborate effectively and utilize their creative skills under challenging conditions. The event served as an excellent platform for fostering coordination, teamwork, and networking among the group.
---
Report
The induction event, "Pictionary Palette," took place on the 13th of June 2023, commencing at approximately 6:45 PM in the Lecture Theatre. The participants who registered for this event were divided into nine different teams. Each team was assigned a Point of Contact (POC) to ensure smooth coordination.
Sushree Swagatika Bastia, the Head, and Suvam Rout, the Deputy Head of the club, conducted a comprehensive briefing session for all the participants. During this briefing, they provided a detailed overview of the event rules and guidelines, ensuring that the participants were well-informed and prepared for the activities that lay ahead.
Duration : The event had a total duration of 15 minutes.
Initial Phase : In the first 5 minutes, two team members were chosen at random and shown a cartoon character, which they then had to act out for the rest of their team.
Identification Phase : The remaining team members had 5 minutes to correctly identify the cartoon character based on the enactment.
Sketching Phase : After the identification, the team members were given 10 minutes to sketch the assigned cartoon character.
Sketching Constraints : A unique twist in the event required the participants to sketch using their non-dominant hand and mouth alternatively. Furthermore, the person sketching changed every two minutes, ensuring equal participation among all team members.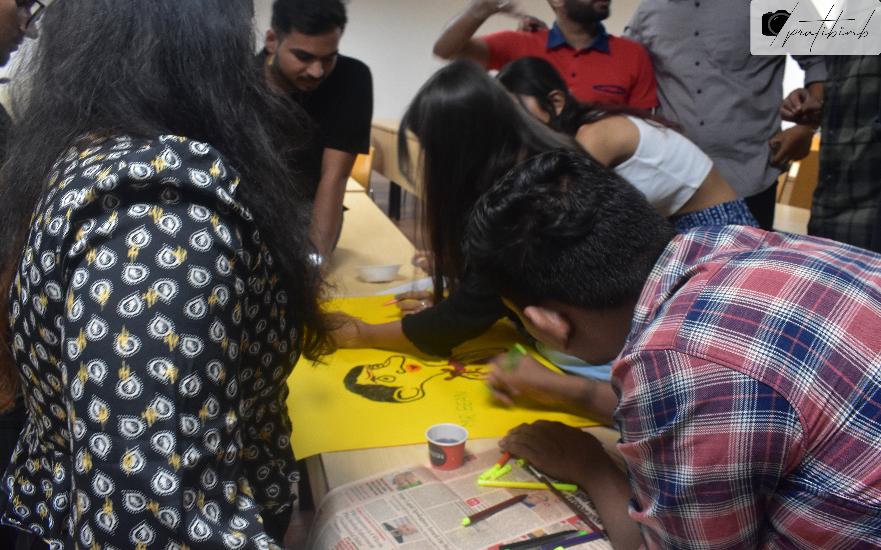 (The teams working on their art using their left hand)
---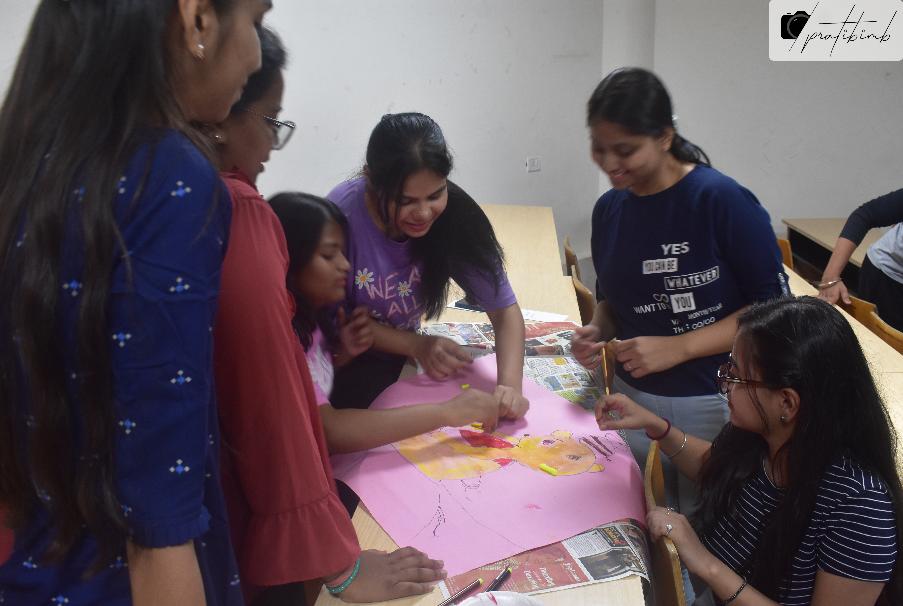 ---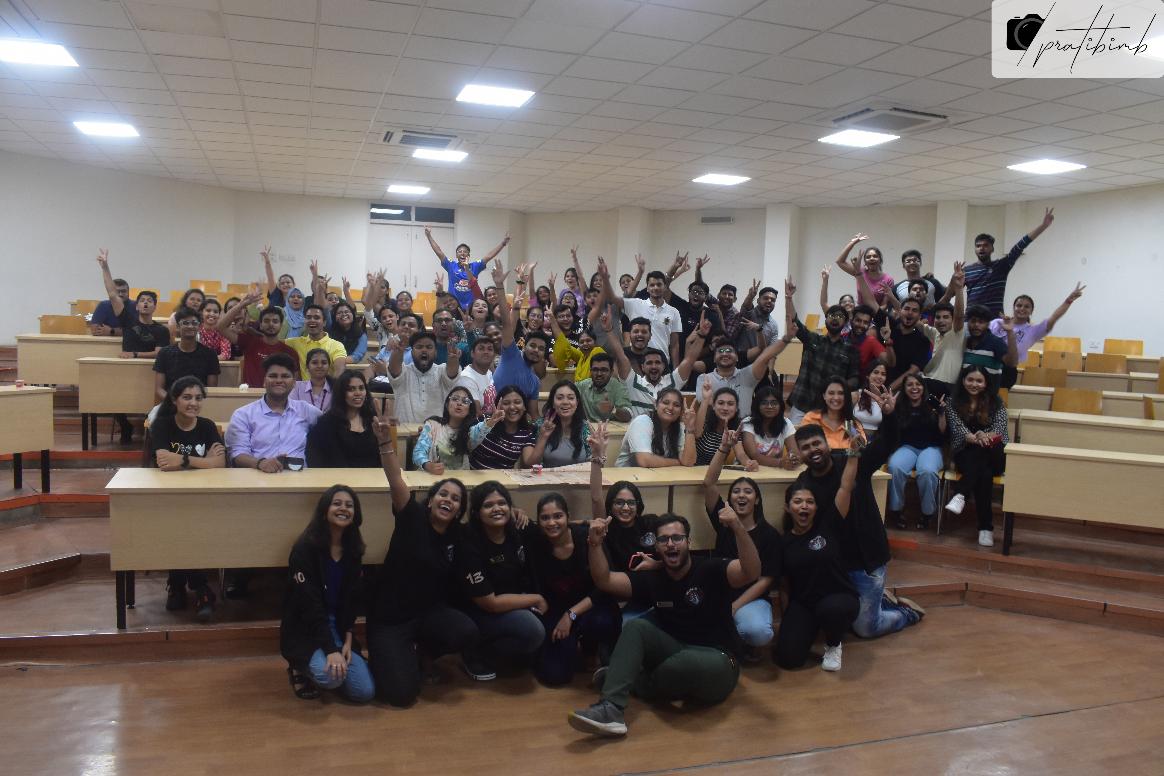 (The Team with all the participants)
---