DARC_The Game of Blind_Report
Summary
Event Name: The Game of Blind
Objective: The purpose of this event was to create a fun and comfortable environment for the students of the batch 2023-25 to showcase their ability to focus and listen amid noise.
Outcome: The students were able to connect with one another by challenging their senses and making sure that the participants are not relying on their eyes, but only the other senses, making the event fun, to introduce the new batch in an effective way and encourage conversation. The event was immensely anticipated and successfully executed.
---
Report
DARC- the Discipline and Anti-Ragging Committee of SIBM Hyderabad, conducted the Game of Blind event as the part of Induction programme 2023-2025 for the new batch on 14th June 2023 at the Academic Block from 6:30 onwards. Head and Deputy-Head of the Discipline and Anti-Ragging Committee moderated the whole event along their committee members as POC's.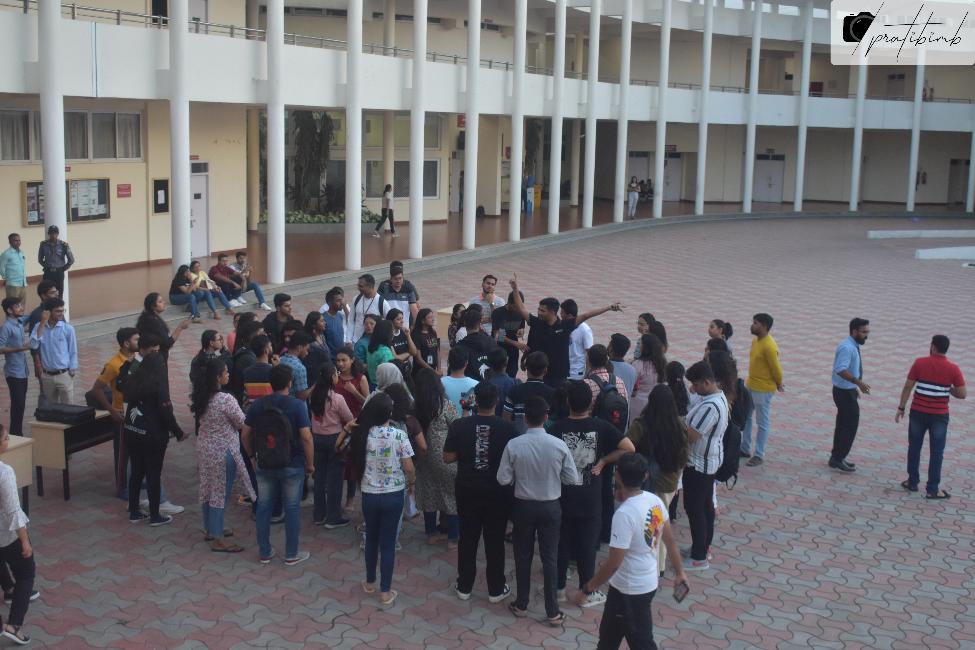 (Head of DARC Briefing about the event)
There were ten teams, each consisting of seven members. The objective was for the team members to guide their chosen representative from a specific starting location to a designated destination. The representative being guided would be blindfolded and required assistance in picking up a product from one location and safely placing it at another predetermined place. Each team had five tongue twisters to aid in the guidance process, which they had to use to communicate with the blindfolded member.
---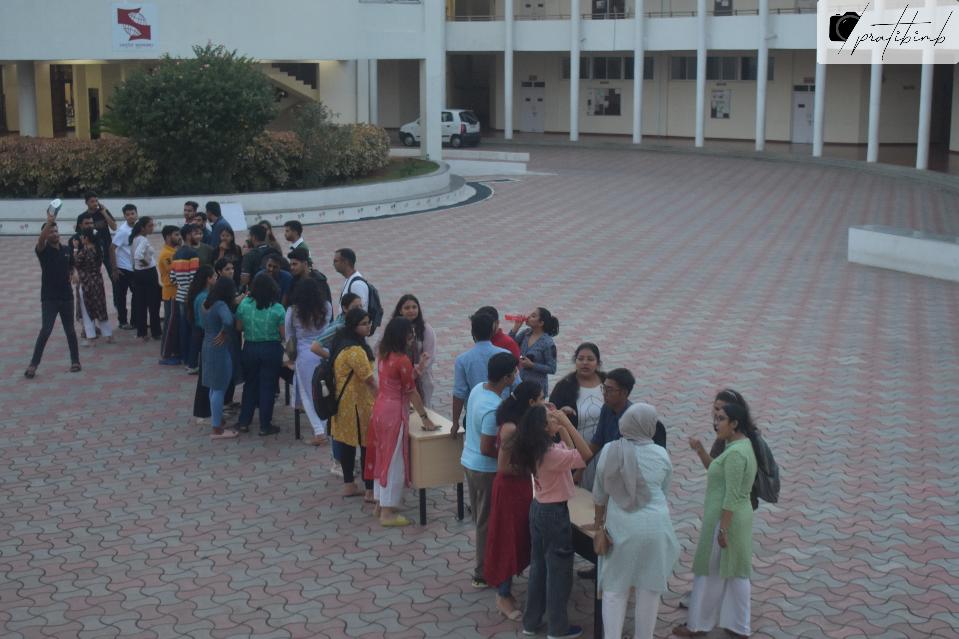 (Teams choosing their representatives)
The teams had to choose their representative within 30 seconds, and the representatives were given four minutes to pick up the product and place in its designated place. While most of the team focused on guiding the blindfolded member, one was assigned to distract the other teams.
---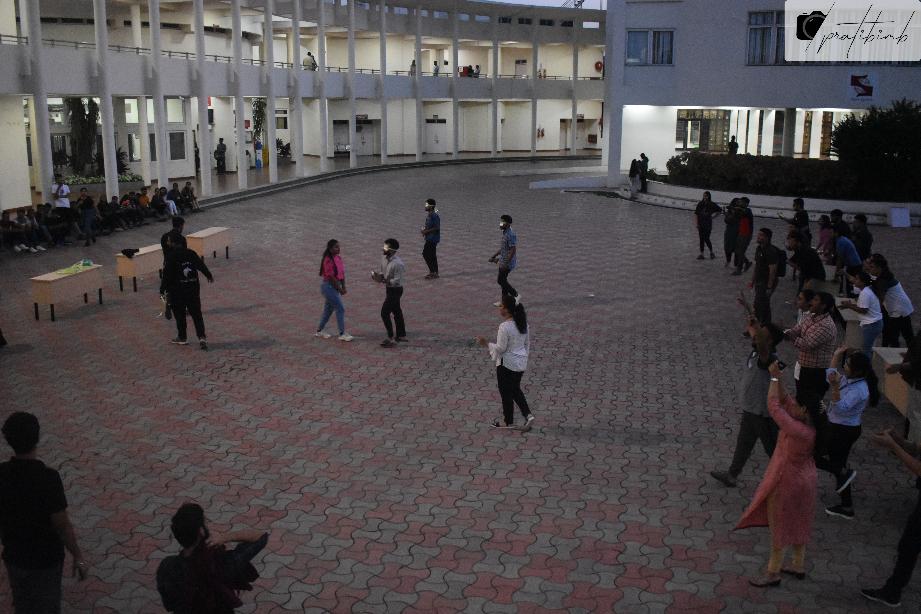 (Teams Playing the game)
Every team displayed remarkable competence, resulting in a resounding success for the event. The diverse range of activities and friendly competition elicited enthusiastic participation from the students and created an atmosphere of joy and lasting memories. The event offered a fun day for the students, nurtured a strong sense of community and enhanced team coordination.
---
---