A Report on Guest Lecture by Mr. Uday Shankar
Summary
Summary
Event Name: Guest Lecture by Mr. Uday Shankar
Objective: To educate and bring awareness on waste management and learn innovative technologies in order to implement them in the daily life for a better tomorrow.
Outcome: This session has helped the students to gain good insights on waste management and various innovative technologies in order to help our society and make a better sustainable future for our upcoming generations.
---
Report
Shakti – Women Development and Social Responsibility cell of SIBM-Hyderabad has conducted a guest lecture on Waste Resource Management on 17th June 2023 for the MBA batch of 2023-2025. The topic of Waste Management and corporate social responsibility of the lecture was aimed to create awareness among students about the importance of proper waste management. The guest speaker for the session was Mr. Uday Shankar, he is the head of sales and corporate social responsibility.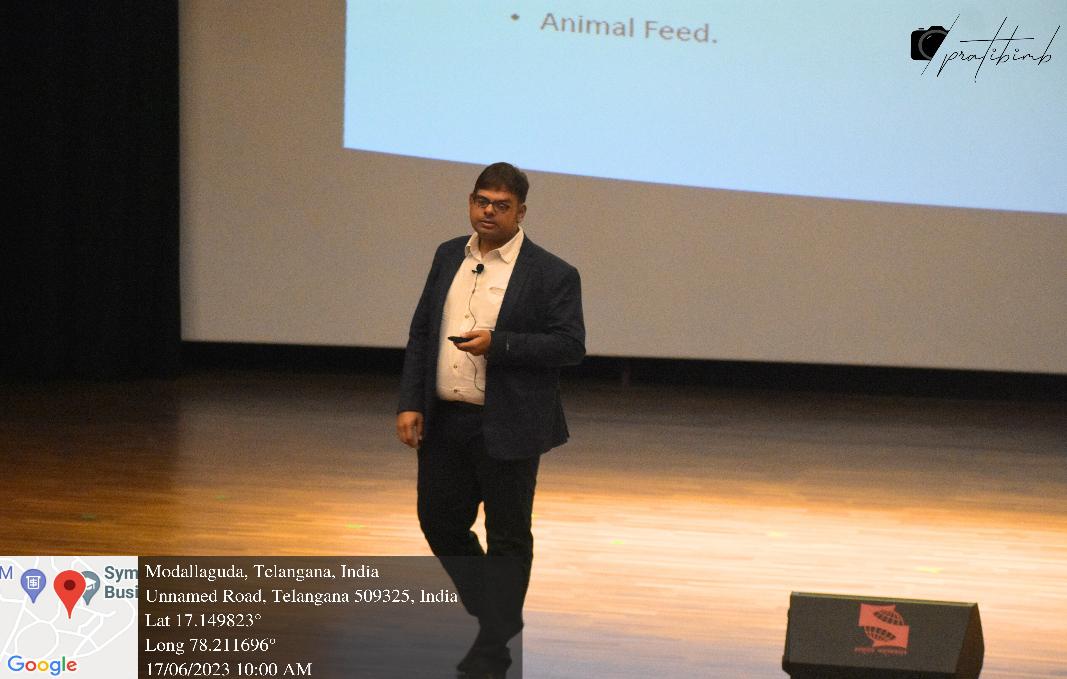 (Mr. Uday Shankar delivering his lecture to the audience)
Throughout the lecture the speaker provided a different perspective of waste management and he positively motivated the students regarding taking up the steps for the same. He said that by increasing awareness, exchanging information, encouraging collaboration from the students and our community a positive change be brought in the society and the waste be managed in an innovative wat through the increasing technology. Throughout the session the harmful effects of improper waste management on the society have been discussed. Mr. Uday Shankar took examples of several innovations invented like solar power trash compactors and plasma gasification. Through such innovations majority of the waste management is being disposed to generate power or other resources from it in turn stabilizing the environmental sustainability.
---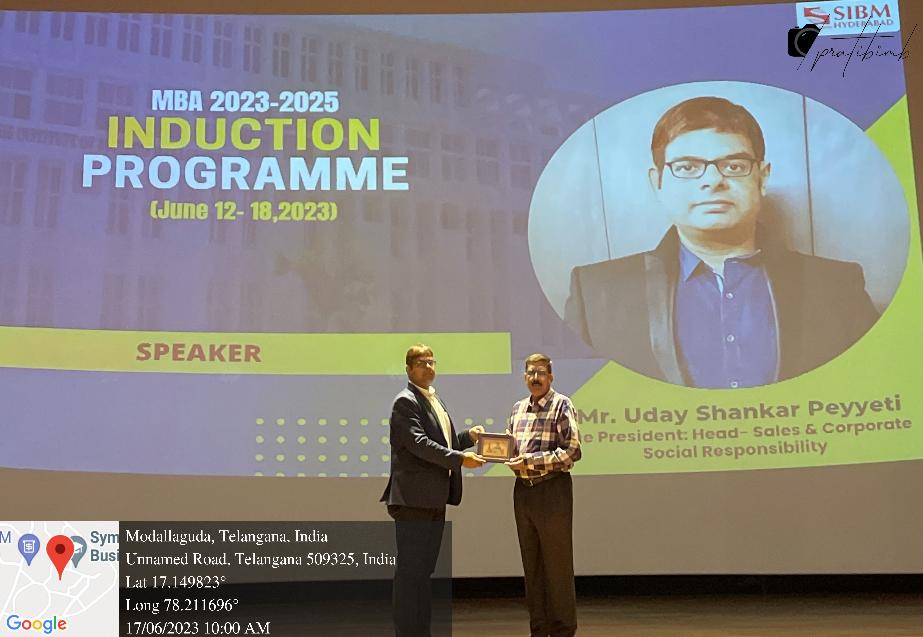 (Felicitation of the guest by Dr. Shyam Sunder Chitta, Deputy Director of SIBM-H)
The session was very interactive and the students shared innovative technologies which they have come across and discussed various Business ideas on Waste Management.
---