Guest Lecture by Mr. Udayan Ganguly
Event Name: Guest Talk
Objective: Helping the students understand the concept of business architecture and it's practical usage. To help the students dwell upon the inner workings of a business.
Outcome: The students learned the significance of the combination of mind-set and skill-set required to advance to build a business.
---
Report
The Corporate Interaction Cell of SIBM Hyderabad conducted a guest talk on the topic "Business Architecture" for second-year MBA students, to help them understand how to build a business from scratch.
The guest talk on the topic of "Business Architecture" was delivered by Mr. Udayan Ganguly, a seasoned professional with over 31+ years of experience in various sectors. The event took place at the Lecture Theatre and was attended by a diverse audience consisting of students of diverse background. Mr. Ganguly's extensive career history in renowned organizations and his expertise in multiple industries made him a highly anticipated speaker for this talk.
Understanding Business Architecture: Business architecture is the structural framework that aligns an organization's business strategy, processes, systems, and capabilities to achieve its goals and objectives. It provides a holistic view of how different components of a business interact and operate together to deliver value to customers, stakeholders, and the organization itself. Business architecture focuses on defining and optimizing key aspects such as business models, organizational structure, processes, information systems, and technology infrastructure.
Key Points Covered:
Importance of Business Architecture: Mr. Ganguly emphasized the critical role that business architecture plays in achieving organizational goals and ensuring sustainable growth. He highlighted how a well-designed business architecture serves as a blueprint for success, enabling companies to align their processes, strategies, and resources with their overall objectives.
Strategic Acumen and Innovation: Drawing from his experience, Mr. Ganguly discussed the significance of strategic acumen and innovation in developing an effective business architecture. He shared insights on how businesses can leverage their strengths, identify market opportunities, and create innovative solutions to gain a competitive edge.
Consumer-Driven Approach: Mr. Ganguly stressed the importance of adopting a consumer-driven approach while designing a business architecture. He emphasized the need to understand customer needs, preferences, and changing market trends to create products and services that resonate with the target audience.
Result-Oriented Strategies: The speaker highlighted the need for result-oriented strategies within a business architecture. He discussed the importance of setting clear objectives, implementing effective performance measurement systems, and constantly evaluating and refining strategies to achieve desired outcomes.
Effective Communication: Mr. Ganguly emphasized the role of effective communication in successful business architecture. He discussed the significance of clear and transparent communication channels within organizations and how it fosters collaboration, innovation, and efficient decision-making.
Conclusion:Mr. Udayan Ganguly's guest talk on "Business Architecture" provided valuable insights into the importance of designing an effective business framework. Attendees gained a deeper understanding of the key elements required to develop a successful business architecture, such as strategic acumen, innovation, consumer focus, result-oriented strategies, and effective communication.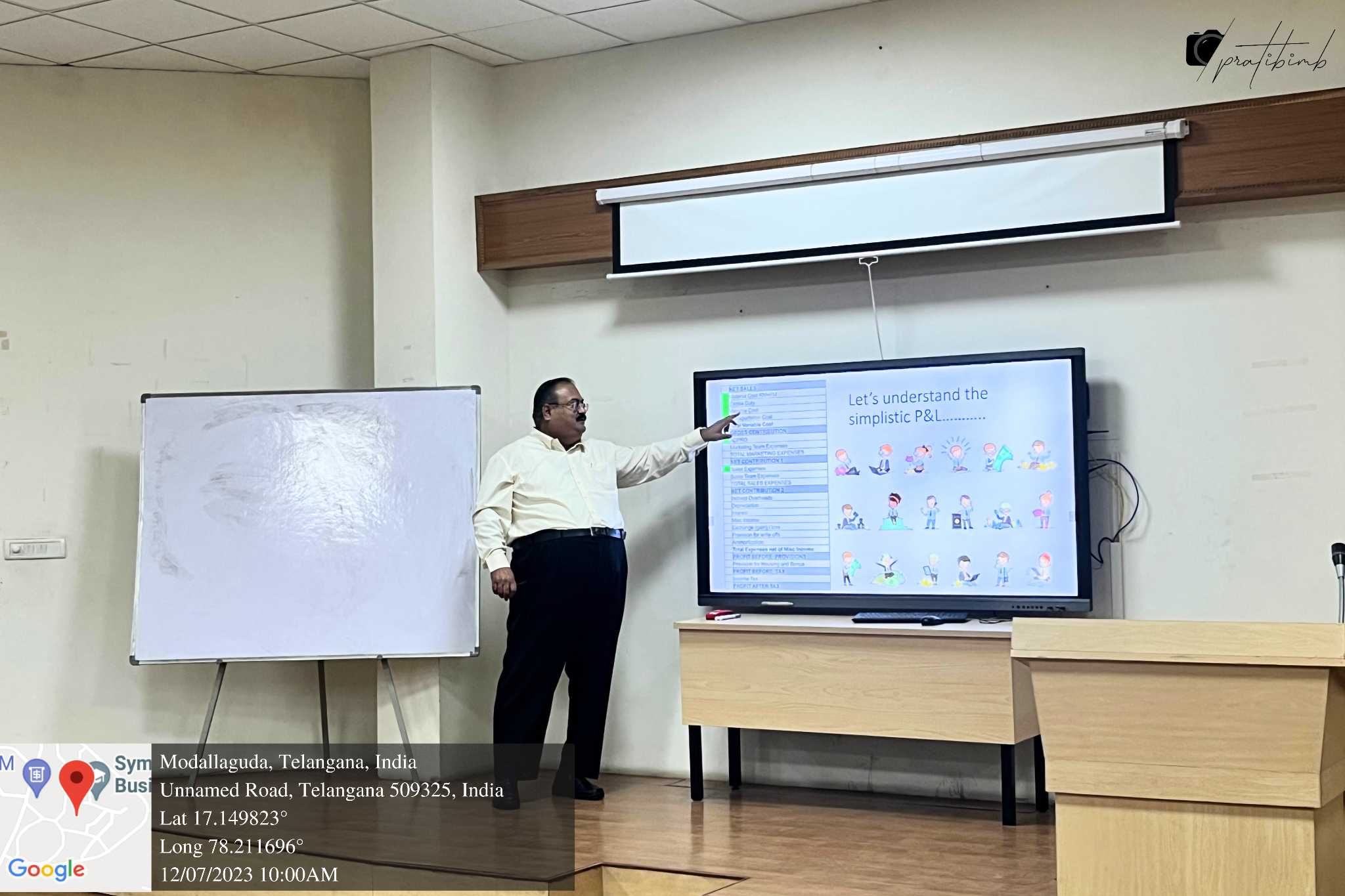 ---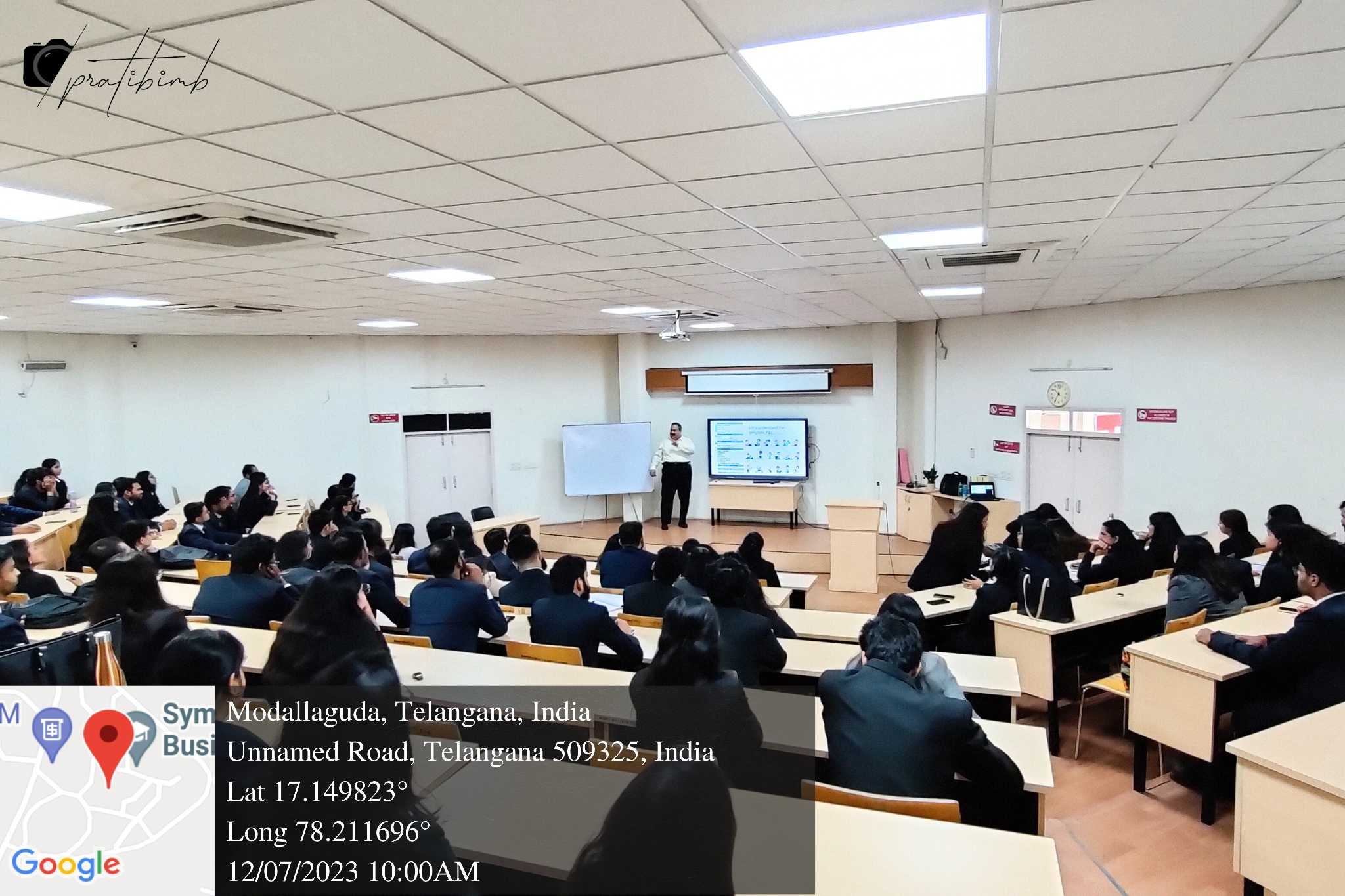 ---