Guest Lecture on Tribal Empowerment
Event Name: Guest lecture on Tribal Empowerment
Objective: The aim of the session is to provide an informative insight into the current situation of the tribal communities in Telangana.
Outcome: By organizing this event, we ensured that the batches of 2022-24 and 2023-2025 were made aware about the tribes of Telangana.
---
Report
Mélange – The Organizing Committee of SIBM-H, organized "Session on Tribal Empowerment" on 11th July, 2023 in the SIBM Hyderabad campus as a part of the "Azadi ka Amrut Mahotsav Celebrations".
The guest speaker for the event was Dr. Vemuri Samujwala, MSW, Ph.D, Joint Director, Tribal Cultural Research & Training Institute (TCR&TI) and Director (I/c), Telangana Study Circle for STs, Tribal Welfare Department, Telangana State.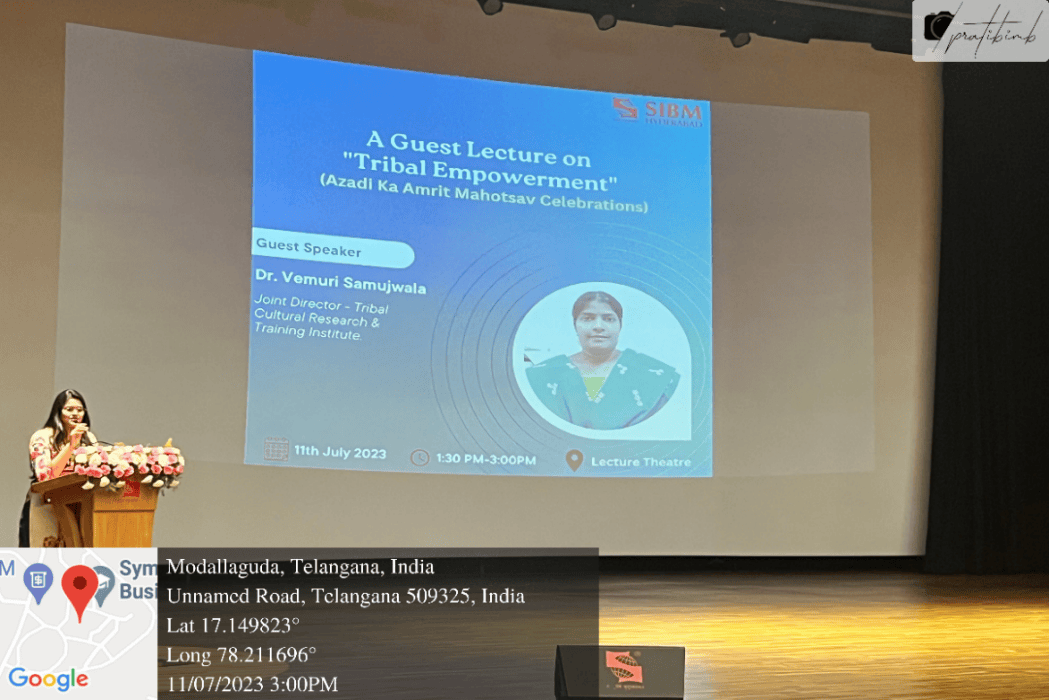 Dr. Samujwala started with an introduction about the tribal communities of Telangana like the Gond, the Koya and the Banjara. The introduction included the historic origins and their transition into the 21st century. She also mentioned the ongoing government policies and schemes, supporting the said tribes - by creating opportunities for commercializing their art, handicrafts and culture, etc. The artistic side of the tribes was also focused upon, shedding light on their centuries old traditions of tribal tattoo art and basket weaving design.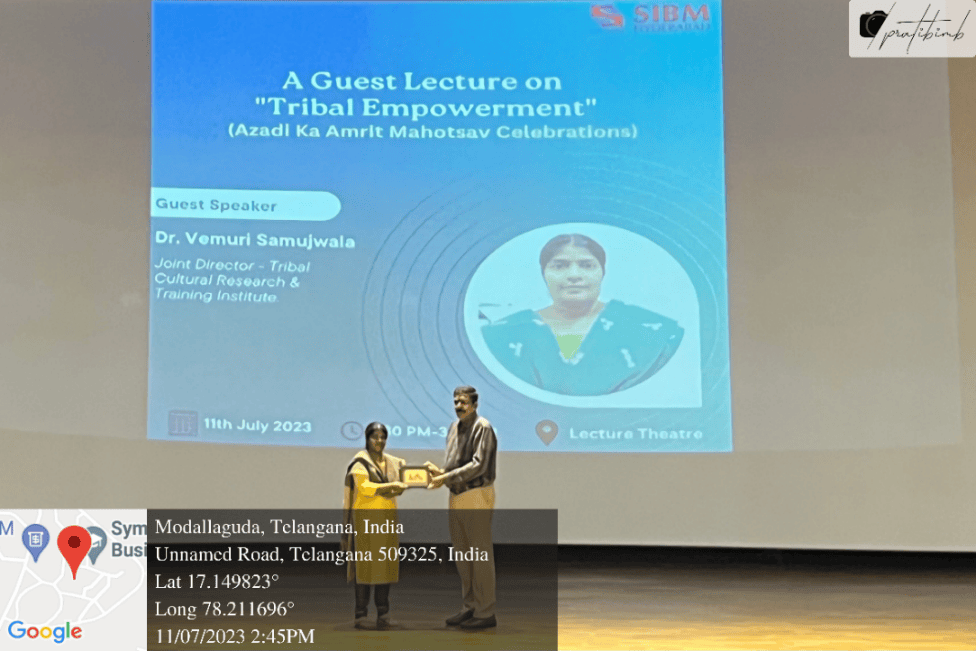 Once Dr. Samujwala ended her lecture, the floor was opened for an interactive session between Dr. Samujwala and the audience. One of the questions that stood out was about the futility of government's initiatives towards the development of the local state tribes where Dr. Samujwala clarified that while the development was slow, there was some nevertheless, especially as far as education opportunities went. Dr. Samujwala was gracious enough to also call in for suggestions from the student body to incorporate into her future research plans.