Guest Lecture on Global Leadership & Entrepreneur Journey
Summary
Event Name: Guest Lecture on Global Leadership & Entrepreneur Journey
Objective: The objective of this event was to engage the MBA Batch 2023-25 and help them know about Global Leadership and Entrepreneurship.
Outcome: Outcome of the Guest lecture was to get deep insights about Global leadership and their strategies & Entrepreneur Journey
---
Report
The Human Resources Club of SIBM-H, Humanalaya conducted a Guest Lecture on the topic of "Global Leadership & Entrepreneur Journey". The guest lecturer for the session was Dr. Sunita Gautam Business Management Lecturer, Business Mentor, Career & Life Coach, and Public Speaker. Dr. Gautam has completed her Ph.D. at the University of Canterbury in the field of Immigrant Entrepreneurship. She is a Community Board Member at the Christchurch City Council, New Zealand. She is also engaged in local communities including the Justice of the Peace
Dr. Gautam started the session by introducing us to Different types of Leadership theories, like Transformational Leadership, Servant Leadership, Agile Leadership & various Contingency theories, she explained the difference between the old paradigm and new paradigm of leadership, Continuing further into the discussion, she stressed on the point Global leadership which involves the ability to lead and influence individual teams and organizations across national, geographical and cultural boundaries, and its strategies– Developing Cultural Competence, Building Global Networks, Promoting diversity & Inclusion & Lifelong learning, She specified the key attributes to become a global leader are – Cultural Intelligence, Vision, Adaptability, Effective Communication, and Emotional Intelligence After that she gave various insights about Immigrant Entrepreneurship.
By the end of the lecture, Ms. Gautam took a brief Q&A session where she answered all questions relating to the topic and kept it to the point. It was a great lecture where the students were treated to such an informative and innovative session. The session concluded with all the members taking a group picture. Overall, 136 students attended this guest lecture.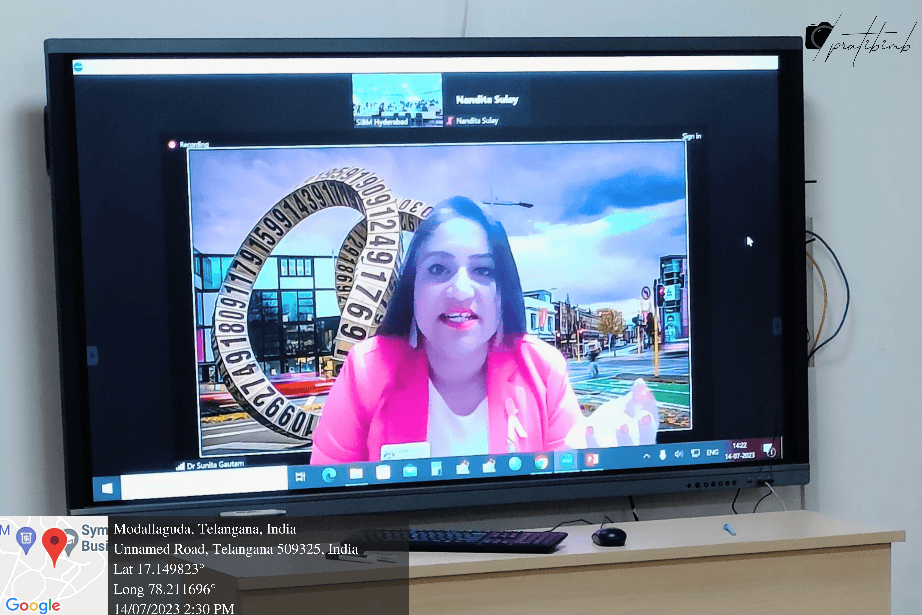 (Dr. Sunita Gautam Addressing the students virtually)
---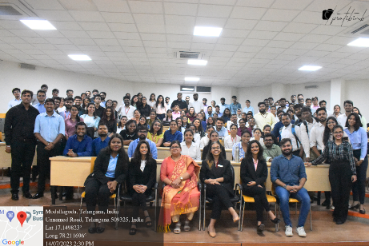 (The students of MBA Batch 2023-25 at the guest lecture along with Dr. Ridhi Rani, Assistant Professor)
---