International Women's Day Celebrations.
Summary
Event NameInternational Women's Day Celebrations.
Objective To engage the female housekeeping staff of the university in several fun activities in order to boost their team work and award their daily efforts undertaken by them.
OutcomeThrough various games all the female housekeeping staff thoroughly enjoyed the process of participating in Rangoli making competition and Musical chair.
---
Report
As a part of International Women's day, celebrations began from 4th March by introducing women staff regarding the government schemes. On 7 th of March, Shakti -Women Development and Social Responsibility Cell of SIBM Hyderabad in association with Ikshana- ISR club of SCMS Hyderabad organised several activities for female housekeeping staff of the university.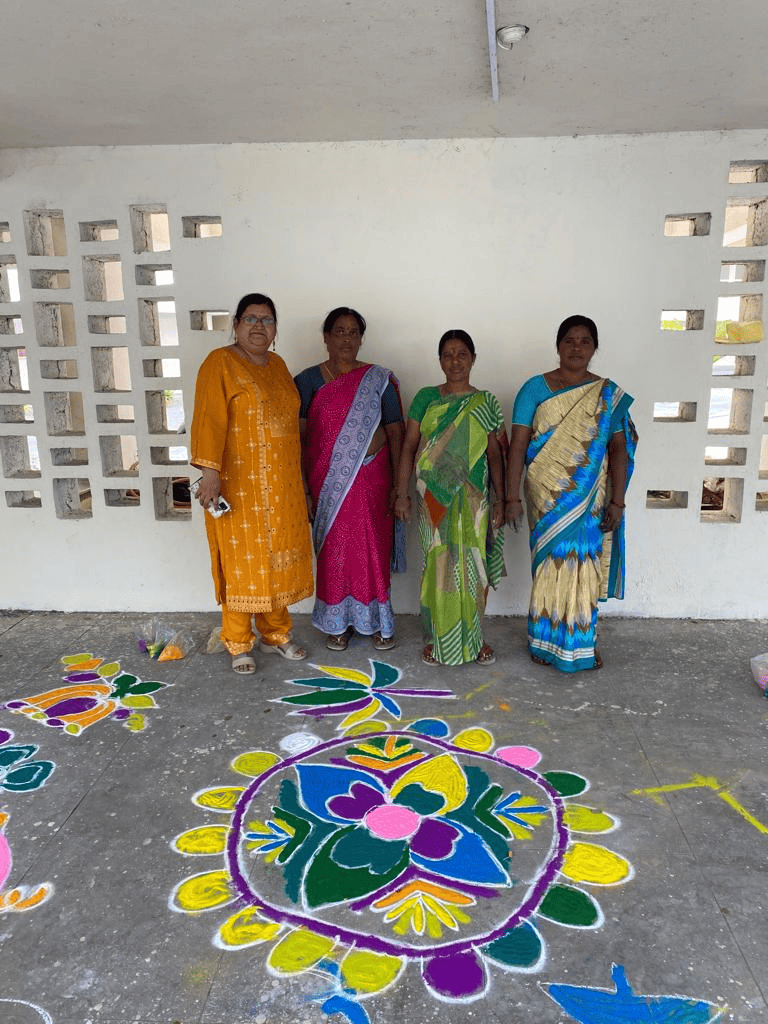 (Dr. Ridhi Rani with the participants of the rangoli making competition)
The Rangoli-making competition, the first event, commenced celebrating women's day on a very enthusiastic and creative note. This rangoli-making competition was held to bring out the creative artists that are latent within every single woman.
There was active participation and enthusiasm among the participants of 11 teams. Every team was given around twenty minutes to give their best shot at creating a rangoli with the colors provided to them. Working in teams of three, everyone was engrossed for those twenty minutes coming up with artistic, colourful, and vibrant rangolis. The team with the best rangoli was rewarded with a gift hamper at the end of the event.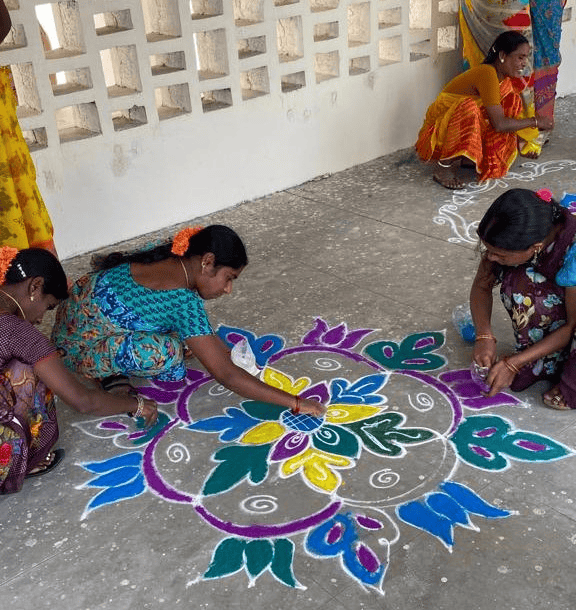 (Participants working on the Rangoli)
All the participants were then moved to the mess to engage in an even more interesting activity, Musical Chairs. The game was played in two phases after the housekeeping staffs were all gathered inside the mess. To play the game effectively, the entire staff was divided into two groups and the music was being played in the background while the housekeeping staff were walking around the chairs and after each round there was elimination of few participants. After a vigorous and exciting game, Ms. Revati and Ms. Sumalata were the winners of the competition.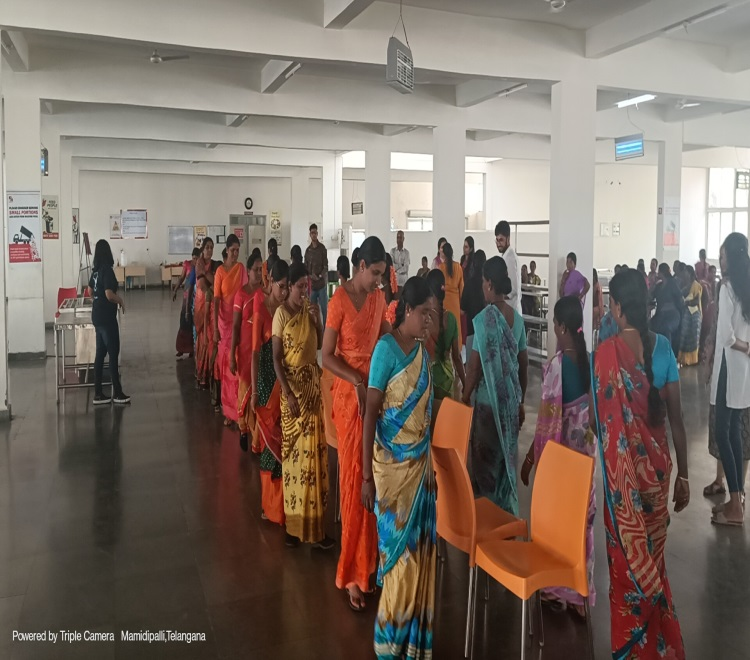 (Participants playing Musical Chair)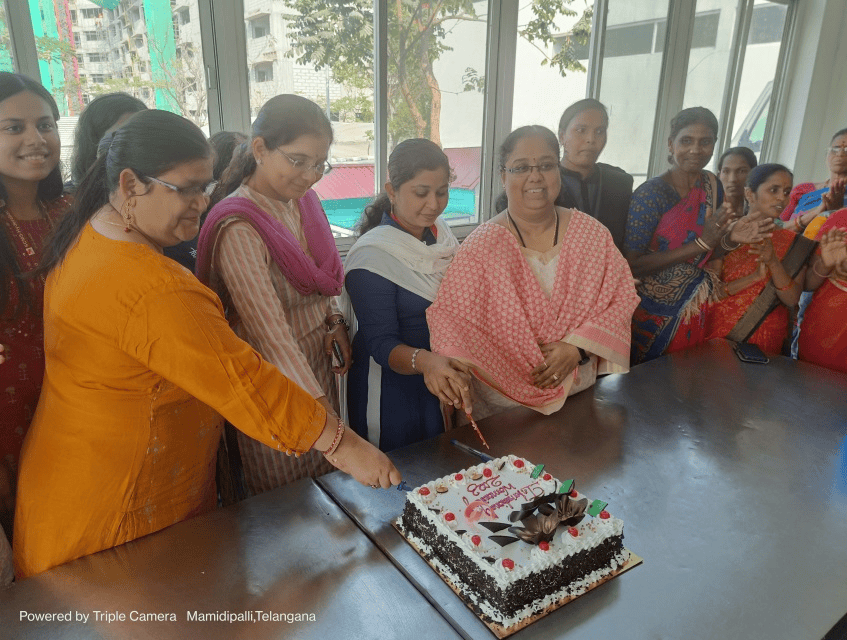 (Cake Cutting)
Both the activities were then followed by a prize distribution round. Dr. Ridhi Rani and Dr. Disha Pathak distributed prizes. Following the awarding of prizes, cake cutting took place. All the participants were given goodies, and cake.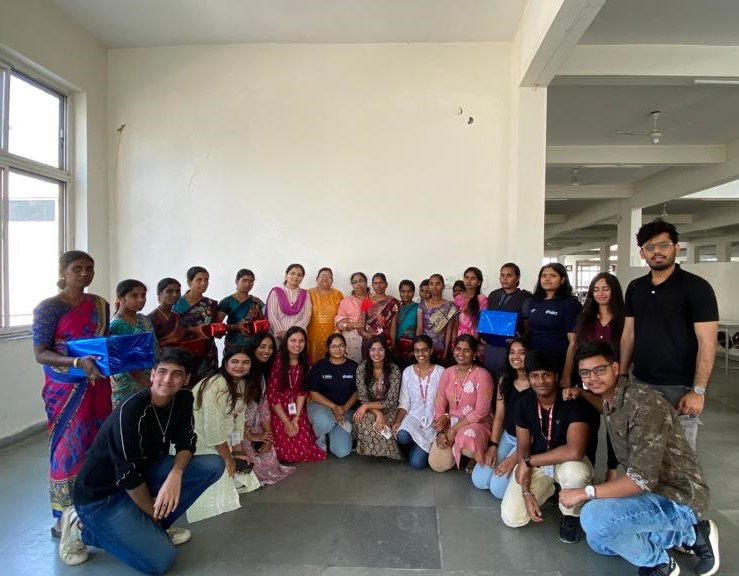 (Team Shakti & Team Ikashana with the winners of the event)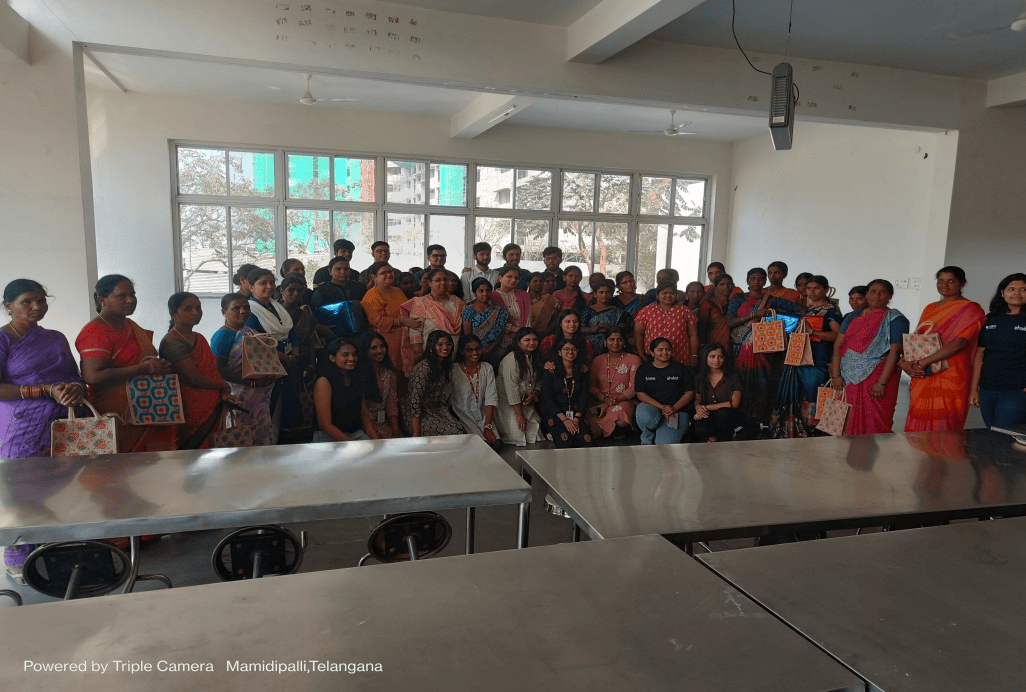 (Group photo)
These activities were refreshing for all the housekeeping staff as well as for the members of Shakti. Under the guidance of Dr. Ridhi Rani and motivated members of team Shakti, this activity was a huge success, and the staff and the students thoroughly enjoyed it together and the displayed creativity and interactions that took place in the event were very endearing and wholesome.