INTERNATIONAL DAY OF YOGA – 2018
June 21is remarkable in many ways – It marks the day of summer solstice, the longest day of the year it is designated as World Music Day, and it also recognised as the International Day of Yoga, a day aimed at raising awareness of the many benefits of practicing yoga. SIBM-H chose to commemorate this special day by inviting Mr. Ashok Vankineni & Team from Bodhi Yoga Institute to conduct the session on the theme "UNITY OF MIND & BODY".
At SIBM-H, 2016 was marked as the year of asana's, year 2017 saw the power of desk yoga, while 2018 was chosen to emphasise the importance of work – life balance by performing pranayama and sun salutations which will help body relax from stress and maintain personal fitness.
Students of SIBM, Director & Deputy Directors of SIBM & SLS, Faculty and Staff of SIBM & SLS, Campus Administrators, Trainers of Recreation & Wellness Centre, Hostel Wardens, and Support staff of campus took part in the international yoga day. The students of at the yoga hall were the students of The event was organised by the Campus Health Advisory Committee.
The yoga session that lasted for over 90 minutes saw suryanamaskara and pranayama, and stretching exercise performed by the participants under the guidance of, Ashok Vankineni. Awareness was created about the benefits of yoga, and how one can attain work life balance. The session concluded with question and answer round and vote of thanks was proposed by, Student Head of Campus Health Advisory Committee G. Tanushree.
---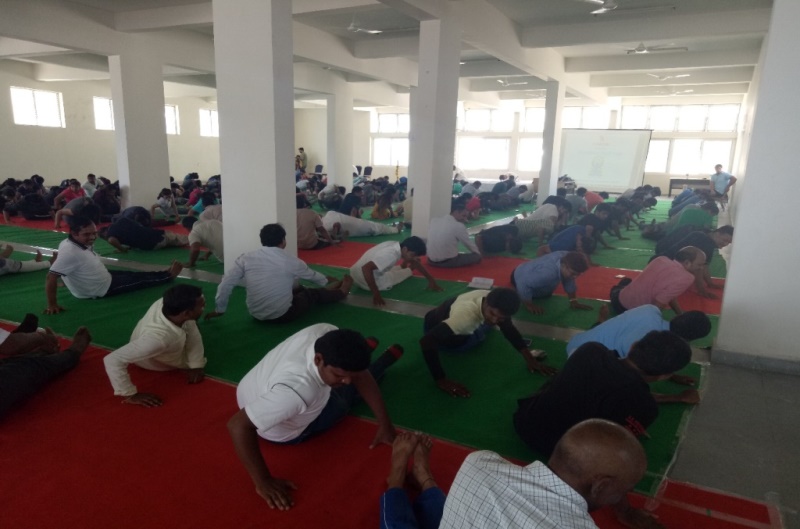 Students, Faculty, Staff preforming Yoga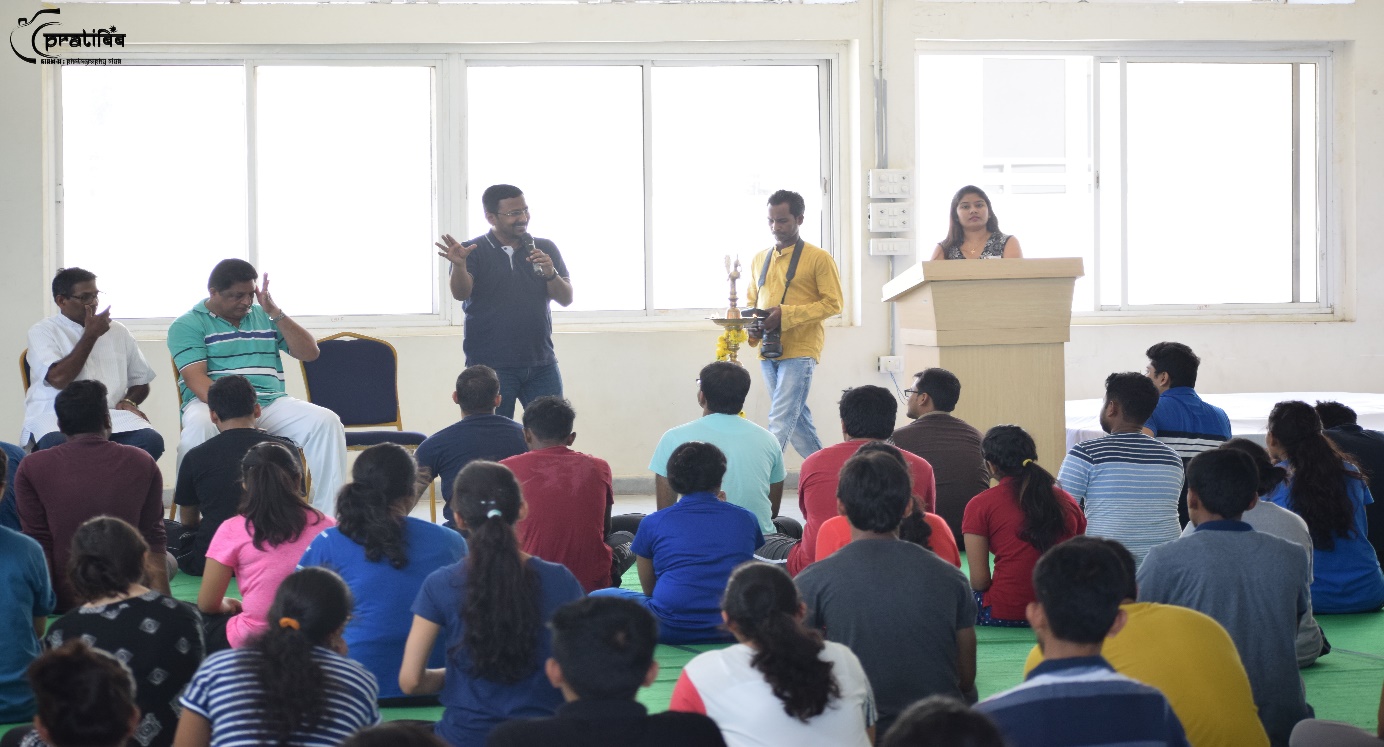 INTERNATIONAL DAY OF YOGA – 2018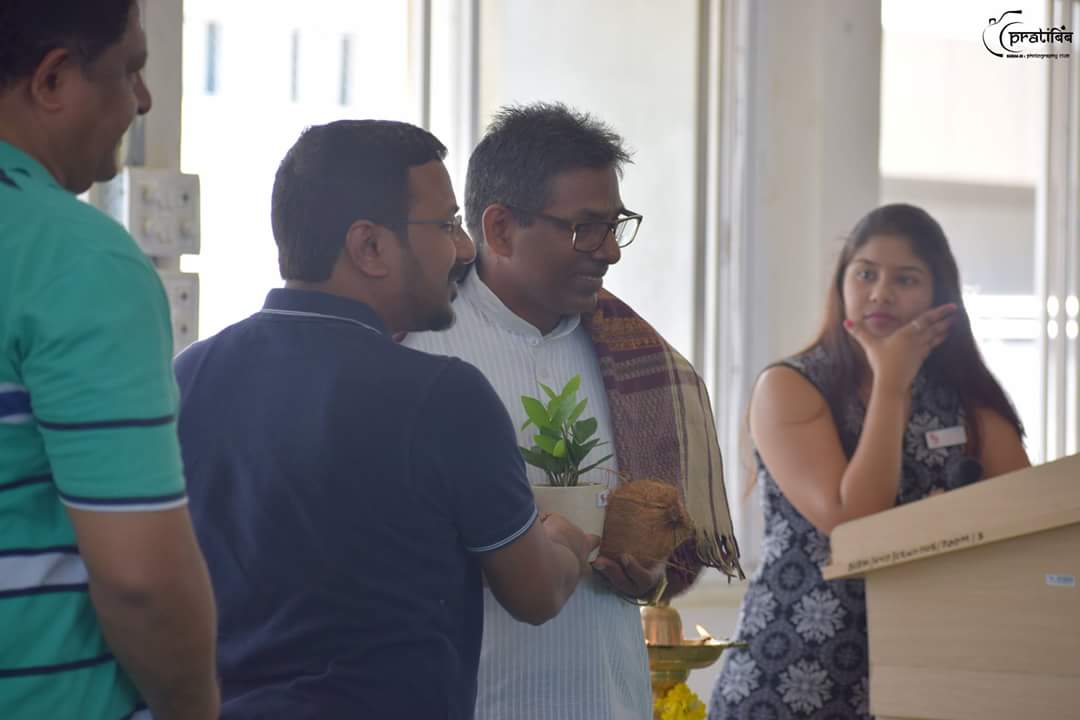 Felicitating Mr.NVV.Satyanarayna – Yoga Trainer from Bodhi Yoga Institute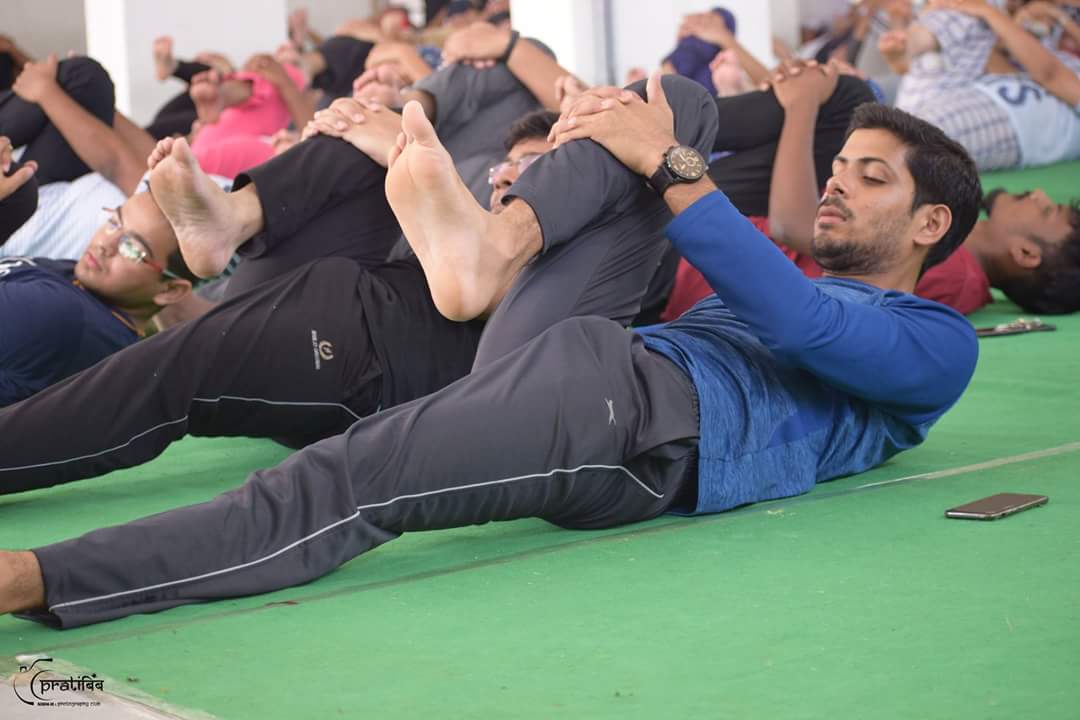 Students, Faculty, Staff preforming Yoga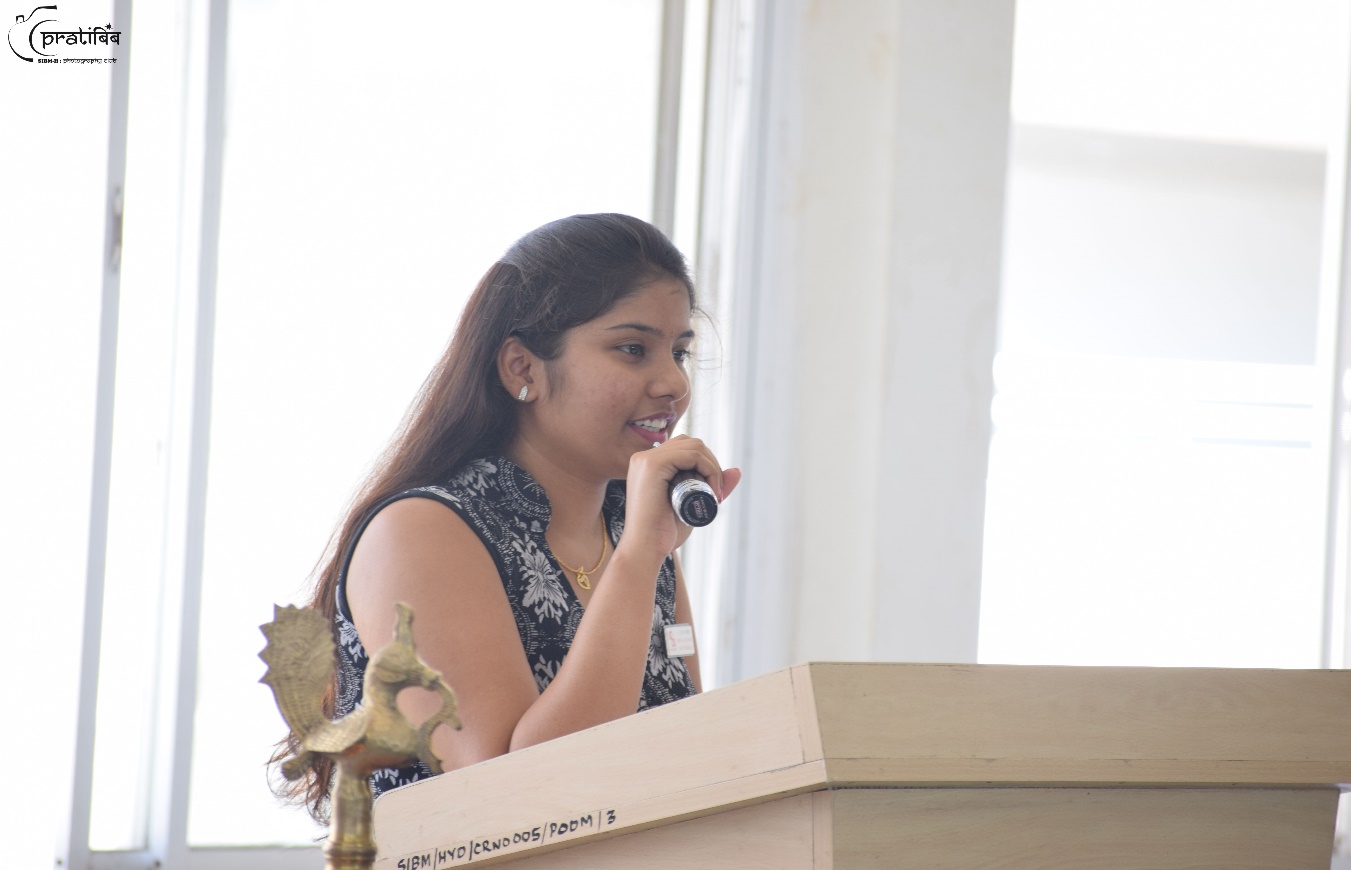 Vote of thanks by G. Tanushree – Head of Campus Health Advisory Committee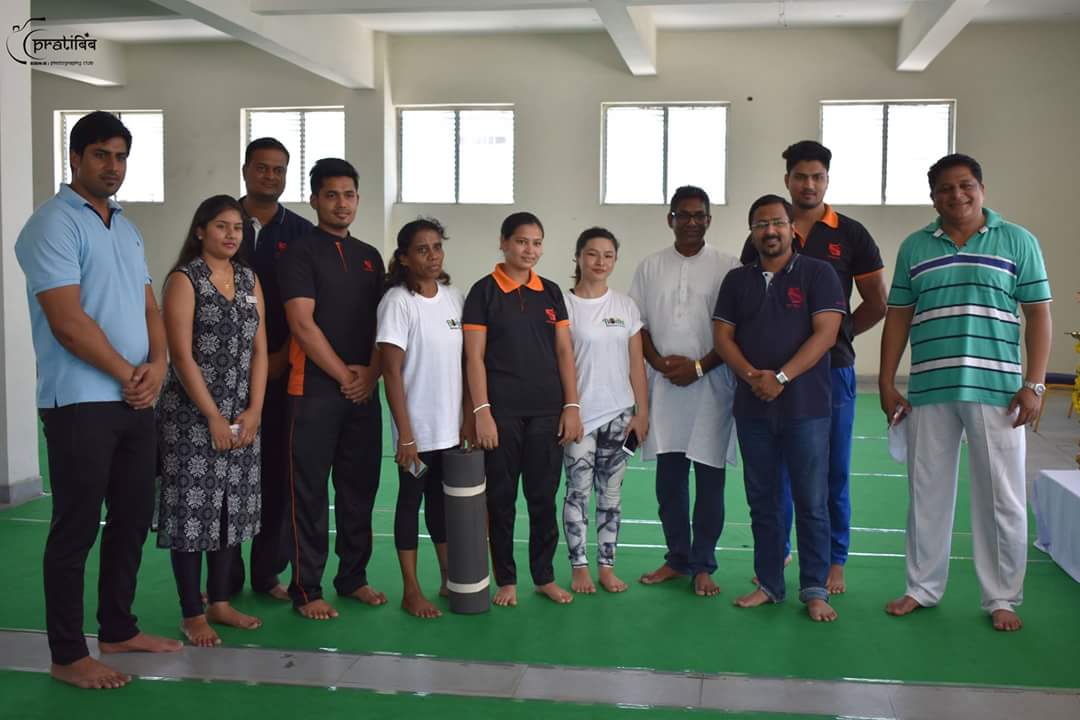 Yoga Team photo with Director, Campus Administrators, Trainers of Symbiosis Recreation & wellness center and Campus Health Advisory Committee Head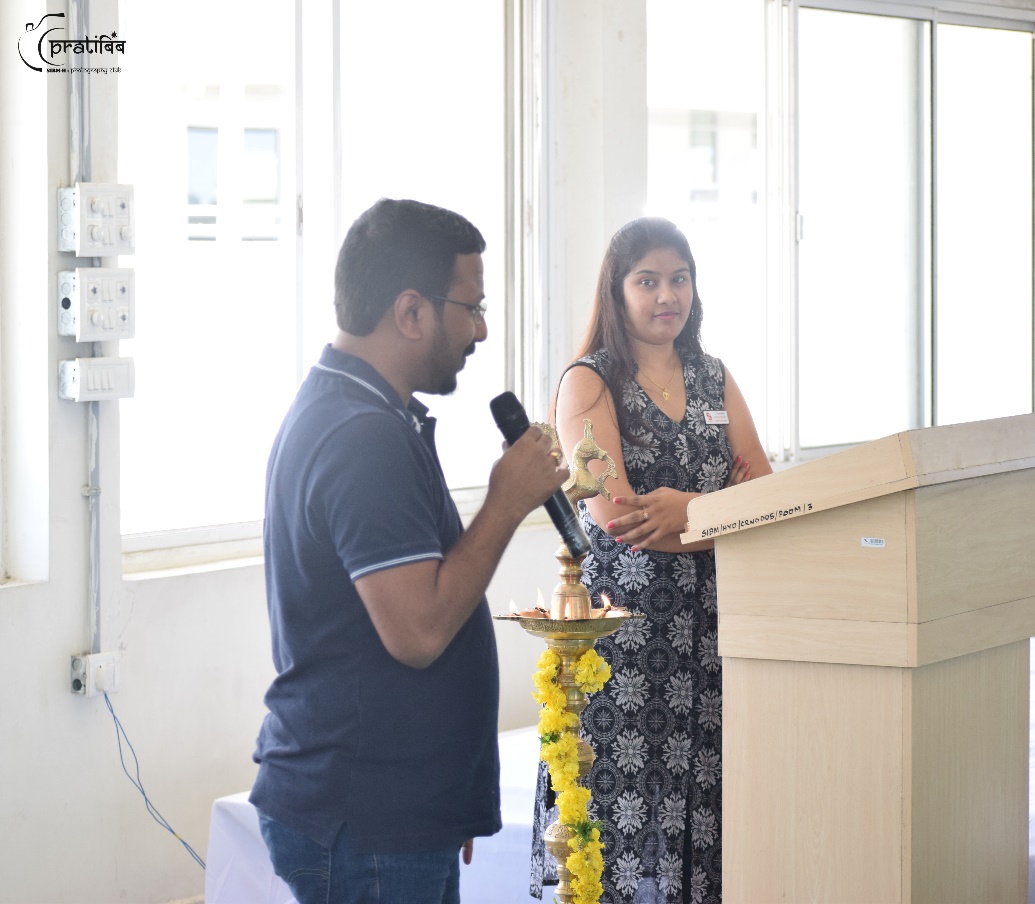 Dr. Ravi Kumar Jain – Director SIBM speech on International Yoga Day