Report on IMCI SIP Contest 2018
Institute of Management Consultants of India Hyderabad Chapter had conducted best Summer Internship Project contest. MBA Students from more than 30 top Business Schools participated in this contest.
5 Students of SIBM Hyderabad, MBA 2017-19 Batch (Ajiya Hasan, Erica Fernandes, Rishi Kaul, Bhavi Vyas, Prashant Ghimre) participated in this contest and 4 were short listed to the final round.
Ms. Ajiya Hasan and Ms. Erica Fernandes won the First and Second place in this event. They were awarded a cash prize of Rs 25,000 and Rs 15, 000 along with certificate and Trophy.
SIBM Hyderabad Family congratulates both the star performers.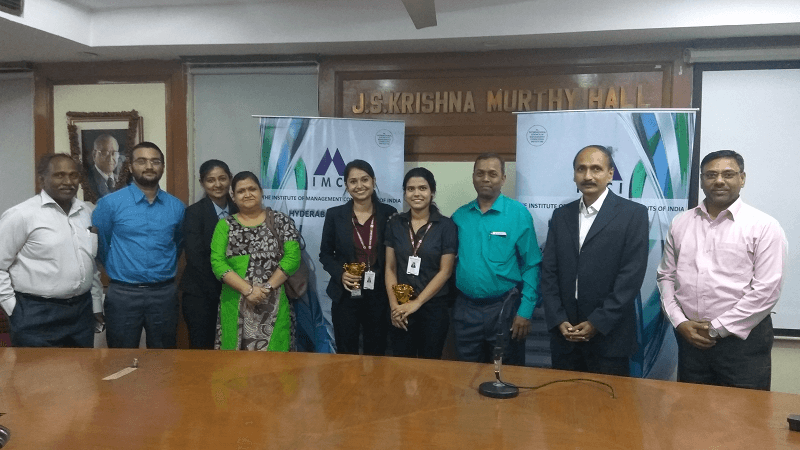 Picture from Left to Right Prof. Arayasri, Prashant Ghimre, Bhavi Vyas, Dr. Riddhi Rani, Erica Fernandes, Ajiya Hasan, Dr. Satya Prasad V.K, Mr. Vijay Saradhi, Chairman Hyderabad Chapter, IMCI, Dr. Tanmoy De