ENTREPRENEURSHIP - ARUN RAO
DELOITTE, ARUN RAO (Chief Learning Officer)
20 APRIL 2015 2:30pm
A little bit about me………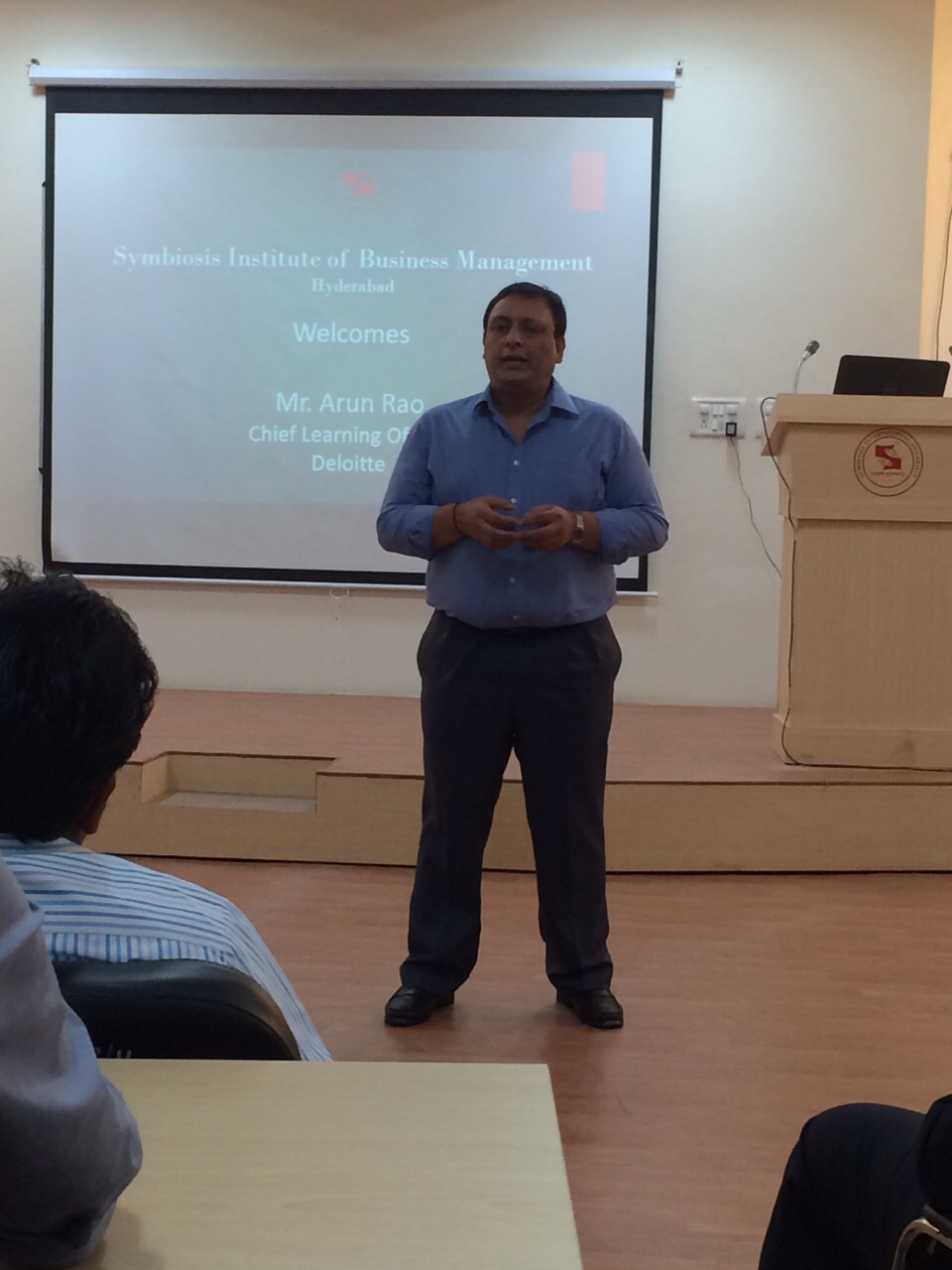 Currently I am the Chief Learning Officer for the USI offices. I moved into this role a few months back when I got a chance to provide stewardship to this group of highly talented professionals.
My immediate past role in Deloitte was that of the Lead Talent Business Advisor for USI AERS where I worked alongside the Advisory and Audit PPD group in shaping talent solutions for the business.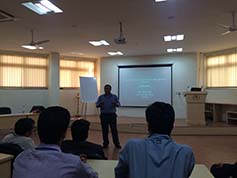 I joined Deloitte in early 2011. Prior to joining Deloitte, I had close to 20 years of functional experience in the talent space across both the government and private sectors. I had worked previously in multinational companies such as Mascon, Satyam, Intelligroup (now part of NTT data systems) and with AppLabs (now part of CSC) after having started my career with SAIL, a premier PSU in India. I held senior management positions in most of my later roles, working alongside business leaders and ensuring that talent was lockstep with business.
Within the talent domain, I have specialized in advisory skills, building on my diverse and extensive work exposure and key personal attributes such as ability to think laterally, discern patterns and weave content-rich, easy to implement solutions. I love to take a shot at problems and finding newer ways of doing things excites me.
My exposure to talent development has been through the routes of coaching and facilitation. I truly believe that my growth is in enabling success for my relevant others – be it the business leaders I work with, including senior managers, or my team. I see myself as an effective coach to people who have sought help from me. I am also very passionate about facilitating learning experiences.
I am a graduate of XLRI Jamshedpur, class of '95.